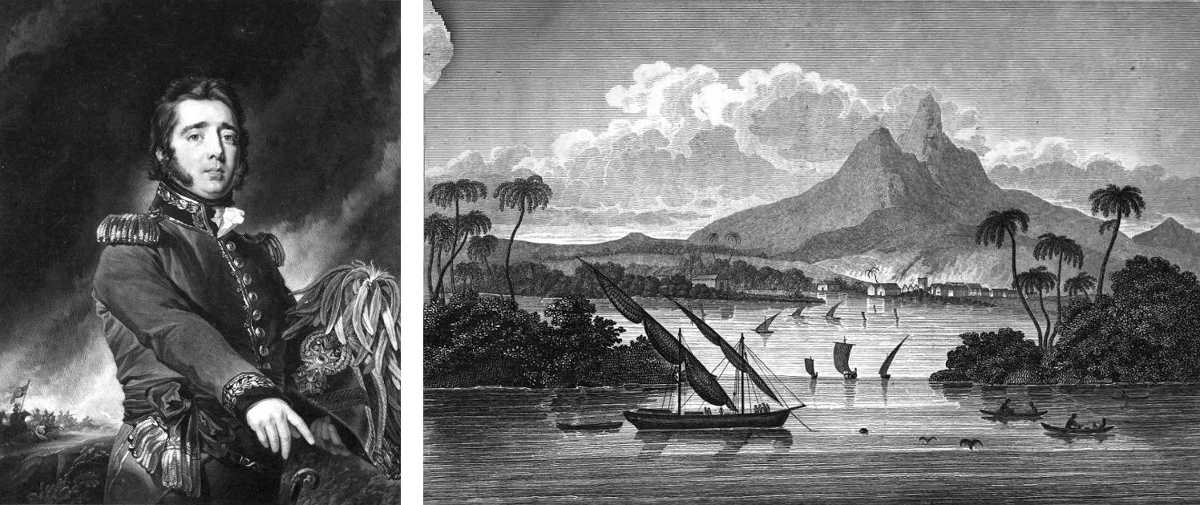 In 1821, Scottish adventurer Gregor MacGregor undertook one of the most brazen scams in history: He invented a fictional Central American republic and convinced hundreds of his countrymen to invest in its development. Worse, he persuaded 250 people to set sail for this imagined utopia with dreams of starting a new life. In this week's episode of the Futility Closet podcast we'll describe the disastrous results of MacGregor's deceit.
We'll also illuminate a hermit's behavior and puzzle over Liechtenstein's flag.
Intro:
In 1878, a neurologist noted that French-Canadian lumberjacks tended to startle violently.
Each year on Valentine's Day, someone secretly posts paper hearts in Montpelier, Vt.
Sources for our feature on Gregor MacGregor:
David Sinclair, Sir Gregor MacGregor and the Land That Never Was, 2003.
Matthew Brown, "Inca, Sailor, Soldier, King: Gregor MacGregor and the Early Nineteenth-Century Caribbean," Bulletin of Latin American Research 24:1 (January 2005), 44-70.
T. Frederick Davis, "MacGregor's Invasion of Florida, 1817," Florida Historical Society Quarterly 7:1 (July 1928), 2-71.
Emily Beaulieu, Gary W. Cox, and Sebastian Saiegh, "Sovereign Debt and Regime Type: Reconsidering the Democratic Advantage," International Organization 66:4 (Fall 2012), 709-738.
R.A. Humphreys, "Presidential Address: Anglo-American Rivalries in Central…
As content editor, I get to do what I love everyday. Tweet, share and promote the best content our tools find on a daily basis.

I have a crazy passion for #music, #celebrity #news & #fashion! I'm always out and about on Twitter.
Latest posts by Sasha Harriet (see all)
More from Around the Web