A missing cat that was believed to have perished in a house fire is being called a little "miracle" after being found beneath the fire-ravaged home's floor, two months later.
Ringer the cat was found malnourished but alive thanks to the family's pet dog, who sniffed him out during the canine's first return to the property on Sunday, the owner told HuffPost.
"They're buddies. They've been buddies since day one," owner Christine Marr, told HuffPost of her two rescue pets ― Ringer, 4, and Chloe, 5, the dog.
Chloe was exploring the now-gutted South Haven home, which caught fire from a space heater. Then some casual sniffing led to some strange behavior, Marr said.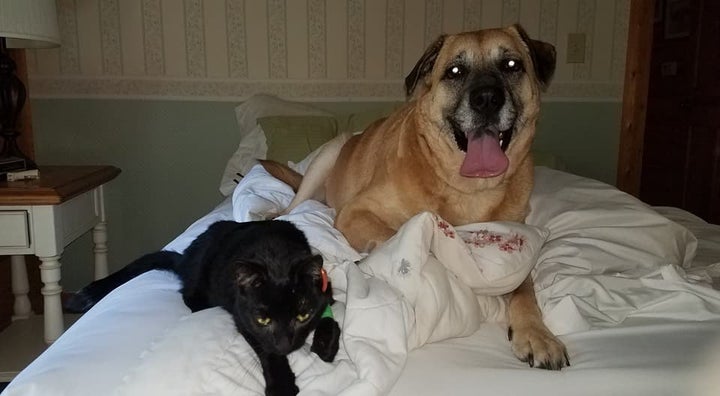 "She's running around the house and she's sniffing all the corners," Marr described Chloe. "And then she went to another part of the house and she started licking the floor and scratching at it. I thought, OK, that's weird."
They pulled the dog away from the floor three times, but each time she returned. Realizing something was up, Marr said she got a flashlight and shined it into a hole near the floor, "and I heard a faint meow."
"I figured it was a stray," she said, as there were several outside the house that she had cared for.
She went to get cat food as bait and upon her return saw her husband petting and studying a bony black cat in total silence.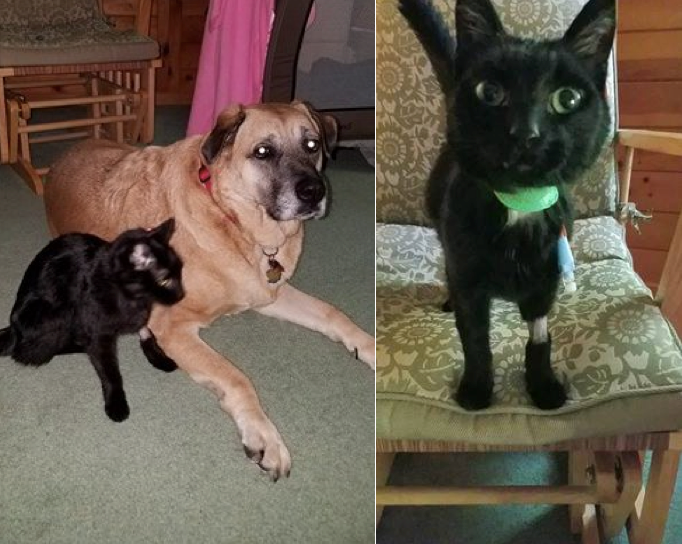 "I'm thinking nothing of it," she said of her reaction, figuring that the cat was another all black stray. Then she…
As content editor, I get to do what I love everyday. Tweet, share and promote the best content our tools find on a daily basis.

I have a crazy passion for #music, #celebrity #news & #fashion! I'm always out and about on Twitter.
Latest posts by Sasha Harriet (see all)
More from Around the Web