Imagine unwrapping a frosty popsicle on a hot, sticky day and finding a brick of polluted ice, complete with bits of frozen trash stinking of sewage.
Three students from the National Taiwan University of Arts recently created a batch of such popsicles from dirty water. But their gross treats aren't meant to be eaten ― instead, they aim to raise awareness for Taiwan's overwhelming pollution issue.
Hung I-chen, Guo Yi-hui, and Cheng Yu-ti collected waste from 100 locations and froze the samples into ice pops, which were preserved with polyester resin to keep them from melting.
These Polluted Water Popsicles come wrapped in flashy packaging meant to contrast the filth found inside, and each "flavor" bears the name of the source from which its water was collected. Many contain sewage and particles of trash, reflecting the fact that nearly 60 percent of Taiwan's 50 main rivers are polluted to some degree.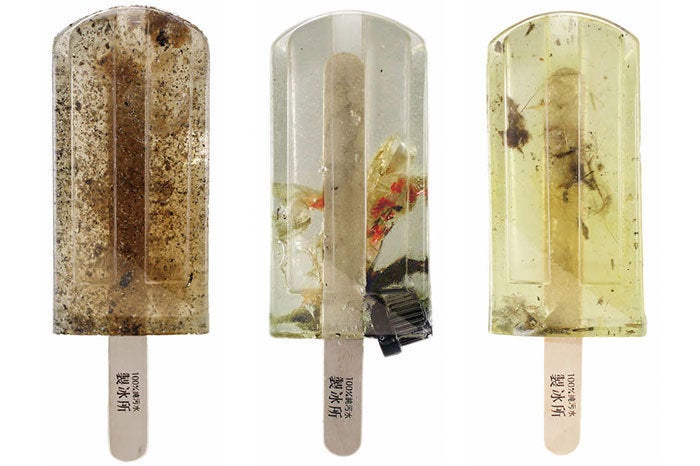 As content editor, I get to do what I love everyday. Tweet, share and promote the best content our tools find on a daily basis.

I have a crazy passion for #music, #celebrity #news & #fashion! I'm always out and about on Twitter.
Latest posts by Sasha Harriet (see all)
More from Around the Web