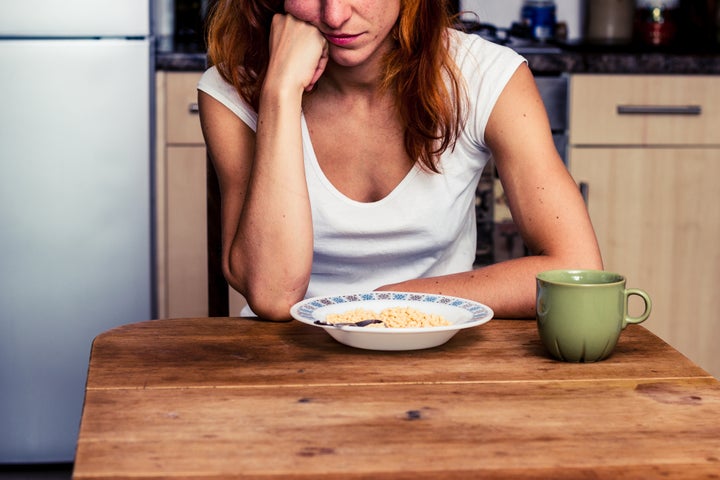 When you're grieving – particularly after the death of a loved one – you might experience decision fatigue. This happens in response to the number of decisions you've been forced to make over a very short period of time, deteriorating the quality of those decisions.
As you can imagine, what you eat – the result of small decisions we make throughout each day – is a common victim of decision fatigue. Suddenly, making "good" choices about what you eat seems strenuous and even debilitating. So you opt out of the decision altogether and forgo eating, or make the easiest and most comforting decision and gulp down an unhealthy meal of French fries and donut holes.
Grieving and your weight
If you're like many of us, you've spent much of your life concerned (or at least conscious) about your weight. Surely when you're grieving, you can put your health on the back burner, right? No way. Unfortunately, those unhealthy food decisions are doing more than packing on pounds – they're exacerbating your grief by sapping any energy you still have, releasing heavy amounts of cortisol, the stress hormone that contributes to weight gain, and leading to blood sugar shifts that make you feel worse.
My experience
I wish I could say I knew exactly how to handle my grief when I was confronted with it a few years ago. But after my husband Bill's suicide, I completely neglected my health and body. As a fitness professional, I had practiced healthy diet and exercise for years. But faced…
As content editor, I get to do what I love everyday. Tweet, share and promote the best content our tools find on a daily basis.

I have a crazy passion for #music, #celebrity #news & #fashion! I'm always out and about on Twitter.
Latest posts by Sasha Harriet (see all)
More from Around the Web