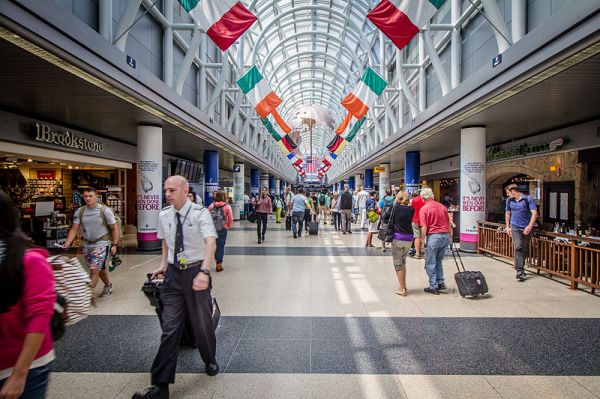 Flying is an elaborate system for getting people from one place to other places around the world that's been in the works for almost a hundred years now. Airports are a part of that chain, taking in people from the street and from planes, and sorting them into where they need to go, as smoothly as possible. Throw in ticketing, security, and baggage, and you can see how complicated the task can be. But those who design and operate airports have learned a few tricks along the way, in both make things run smoothly and to get you to spend money while you wait. For example,
6. The "golden hour" is key for profit

In airport manager lingo, the time between when a passenger clears security and boards their plane is called "dwell time." This is when, as the Telegraph puts it, "passengers are at a loose end and most likely to spend." Especially crucial is the "golden hour," the first 60 minutes spent beyond security, when passengers are "in a self-indulgent mood." Display boards listing flight information are there in part to keep…
As content editor, I get to do what I love everyday. Tweet, share and promote the best content our tools find on a daily basis.

I have a crazy passion for #music, #celebrity #news & #fashion! I'm always out and about on Twitter.
Latest posts by Sasha Harriet (see all)
More from Around the Web