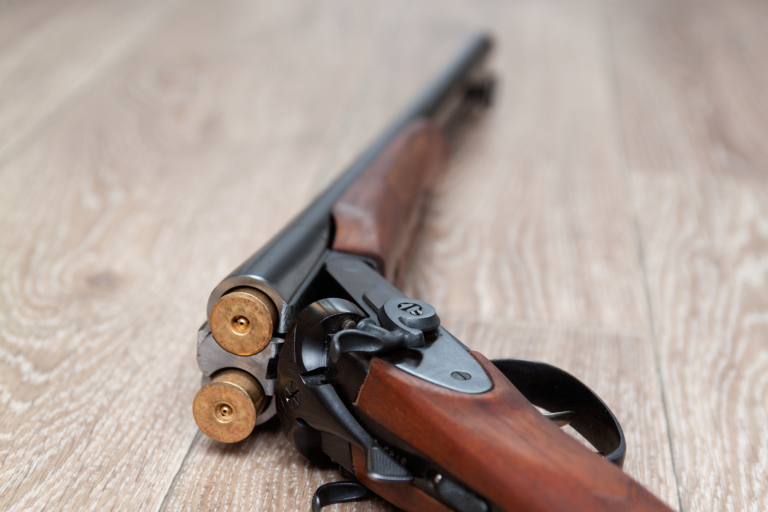 In 1987, then president of the American Academy of Forensic Sciences, Dr. Don Harper Mills, went on stage at a banquet for members of that organization and told a story about a recent case in which a medical examiner had investigated a suspicious death and concluded that a man was guilty of his own murder.
Here's a cliffnotes version of the pertinent events:
A medical examiner receives the body of a man called Ronald Opus who has been killed by a shotgun blast to the head. Upon further examination it's revealed that Opus was killed in mid-air while committing suicide. A note was found near Ronald's body indicating that he was despondent and planned on taking his own life by leaping off the top of a 10 story building.
Now, in most cases, this would mean that the death would be ruled a suicide even though he was killed by the shotgun and not the fall. This is because the law usually rules that when a suicidal person is killed by an agent outside of their control in the middle of the act of committing suicide, it's still a suicide. This is why, for example, you wouldn't be charged for homicide if a suicidal person intentionally stepped in front of your car.
However, the case became complicated when the medical examiner found that, unbeknownst to Opus, a net had been installed on the 8th floor to protect window washers from falling. As a result, the medical examiner ruled that Opus would have survived the fall, meaning the shooter could potentially be tried for homicide.
Upon further examination, the medical examiner discover the shooter was an elderly man who had been arguing with wife on the 9th floor and had, in anger, pointed a shotgun at her. The shotgun had gone off during the argument but due to the man's frailty and advanced age, it had pulled to the left and fired out of a nearby window at the exact moment Opus fell past it. The medical examiner felt this constituted homicide as the man had pointed the shotgun with deadly intent and had killed someone. By law, even though the man had no idea Opus was there, he was still on the hook for the murder as he'd discharged the weapon while using it in a threatening manner- the man had pointed the gun…
As content editor, I get to do what I love everyday. Tweet, share and promote the best content our tools find on a daily basis.

I have a crazy passion for #music, #celebrity #news & #fashion! I'm always out and about on Twitter.
Latest posts by Sasha Harriet (see all)
More from Around the Web