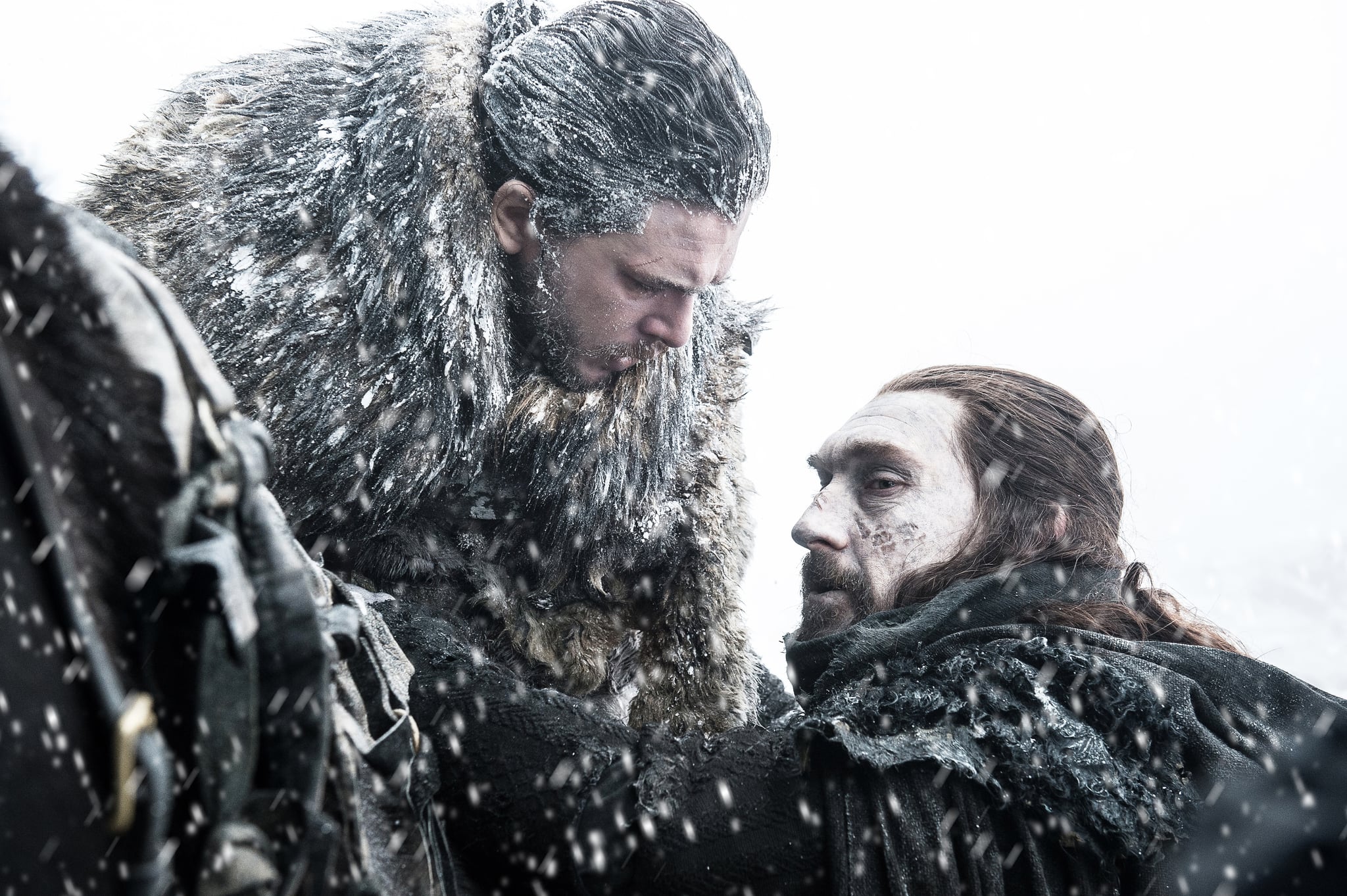 Warning: Game of Thrones spoilers below!
The seventh season of Game of Thrones has dropped one heart-attack-inducing bombshell after the next in every episode that's aired so far, and the sixth episode, "Beyond the Wall," is no different. In it, we not only get the arrival of ice dragons (oh my god), zombie bears (what is happening), and some incredibly tragic deaths (nooooo!), but also the reappearance of one of the show's most mysterious characters: Benjen Stark. Benjen, who is Ned Stark's half-wight little brother, heroically sacrifices himself to save Jon Snow from certain death at the hands of the Night King's massive army, but it's certainly not the first time we've seen him in Westeros.
Benjen is the youngest son of Lord Rickard Stark, and when he grows up, he decides to voluntarily enter into the Night's Watch, where he becomes a fearsome First Ranger (a member of the Night's Watch who ranges beyond the Wall on scouting missions to hunt down Wildlings). Jon…
As content editor, I get to do what I love everyday. Tweet, share and promote the best content our tools find on a daily basis.

I have a crazy passion for #music, #celebrity #news & #fashion! I'm always out and about on Twitter.
Latest posts by Sasha Harriet (see all)
More from Around the Web