A 5-year-old boy has become a superhero to homeless cats on the streets of Philadelphia.
Meet Shon Griffin, a.k.a. "The Catman".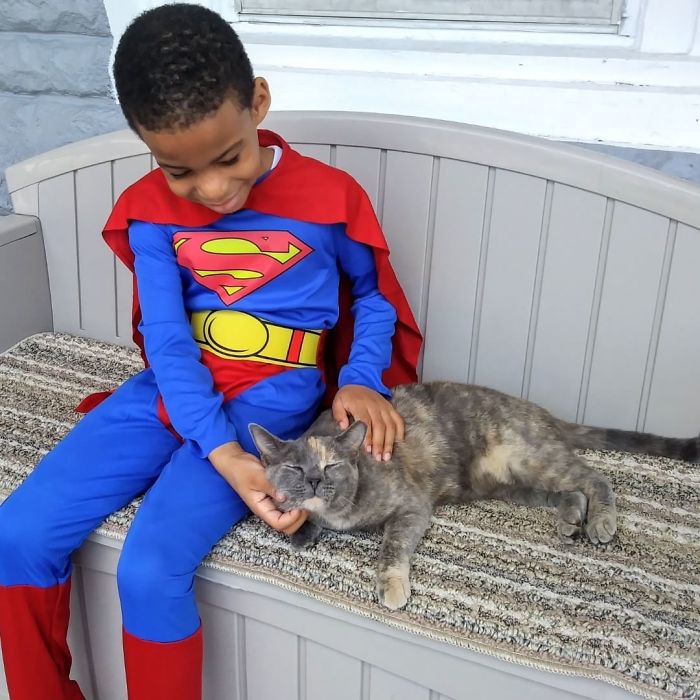 Shon's aunt Kris Papiernik and her fiance have been involved with cat rescues and fosters for the past ten years. When Shon first expressed interest in helping out with the cats, Papiernik wasn't too sure.
"We were a little hesitant at first because they're feral cats, and we thought they're going to run from a rambunctious 3-year-old," Papiernik said.
But she couldn't have been more wrong.
One cat, Bug, would not cooperate when it came to getting shots and being neutered. "Nothing we tried worked," Papiernik said. "Bug eluded any close contact with us for two years."
…
As content editor, I get to do what I love everyday. Tweet, share and promote the best content our tools find on a daily basis.

I have a crazy passion for #music, #celebrity #news & #fashion! I'm always out and about on Twitter.
Latest posts by Sasha Harriet (see all)
More from Around the Web