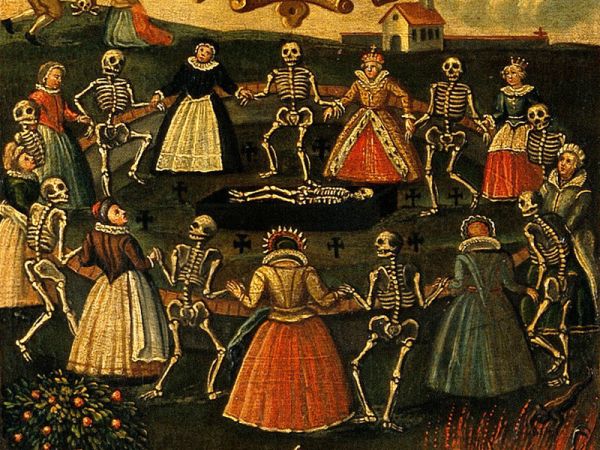 The Dance Macabre, or Dance of Death, is an idea that's been handed down for centuries. The image is of skeletons escorting people through death and to their final fate in the afterlife. The message is that no matter who you are in life, you will face death one day. While the dance has evolved over time, the message remains.
Though a few earlier examples exist in literature, the first known visual Dance of Death comes from around 1424. It was a large fresco painted in the open arcade of the charnel house in Paris's Cemetery of the Holy Innocents. Stretched across a long section of wall and visible from the open courtyard of the cemetery, the fresco depicted human figures (all male) accompanied by cavorting skeletons in a long procession. A verse inscribed on the…
As content editor, I get to do what I love everyday. Tweet, share and promote the best content our tools find on a daily basis.

I have a crazy passion for #music, #celebrity #news & #fashion! I'm always out and about on Twitter.
Latest posts by Sasha Harriet (see all)
More from Around the Web