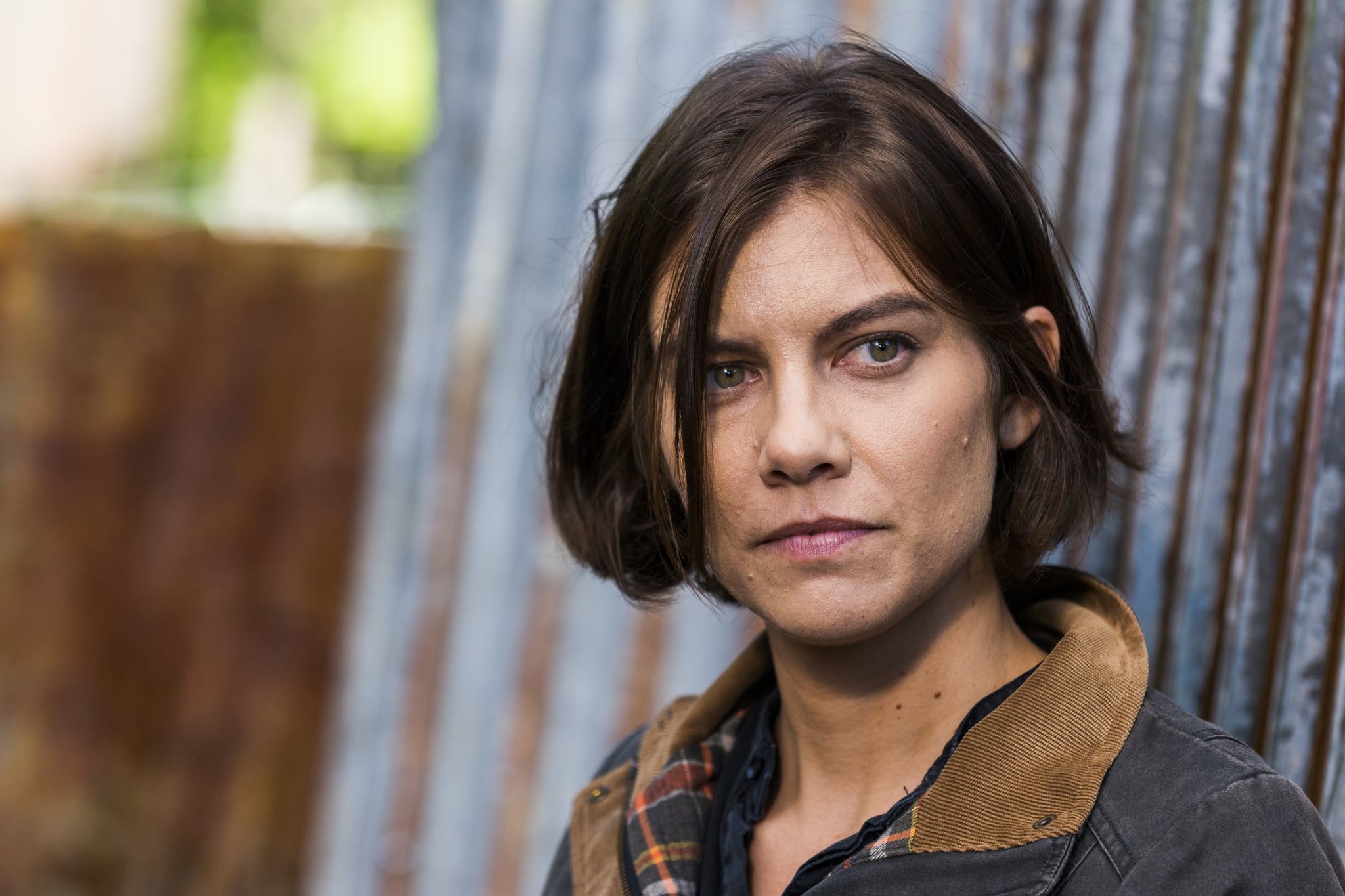 Although Maggie's pregnancy is hardly the focal point of The Walking Dead's season eight premiere, there are a few carefully placed lines of dialogue that confirm that yes, she's still very much expecting her baby with the late, great Glenn Rhee.
Most notably, King Ezekiel reminds us that Hilltop has lost its primary physician, an obstetrician, as a nod to the fact that Harlan Carson has been taken to the Sanctuary by Simon. This all culminates in our favorite Tiger-toting monarch besting the Ricktator for most uplifting speech of the episode, when he affirms Jesus's statement that they'll get their doctor back by offering an olive branch to any would-be Negan-deserters before the invasion effort begins.
"As sure as the day defeats the night. And on this day, we begin to reshape this world, for that child and the children to come. So, let's get started," the King declares, as a clear reference to Maggie's bundle-to-be being a major source of his team's inspiration to fight the big bad once and for all.
So, although she's clearly tabled any morning sickness for the sake of shepherding…
As content editor, I get to do what I love everyday. Tweet, share and promote the best content our tools find on a daily basis.

I have a crazy passion for #music, #celebrity #news & #fashion! I'm always out and about on Twitter.
Latest posts by Sasha Harriet (see all)
More from Around the Web