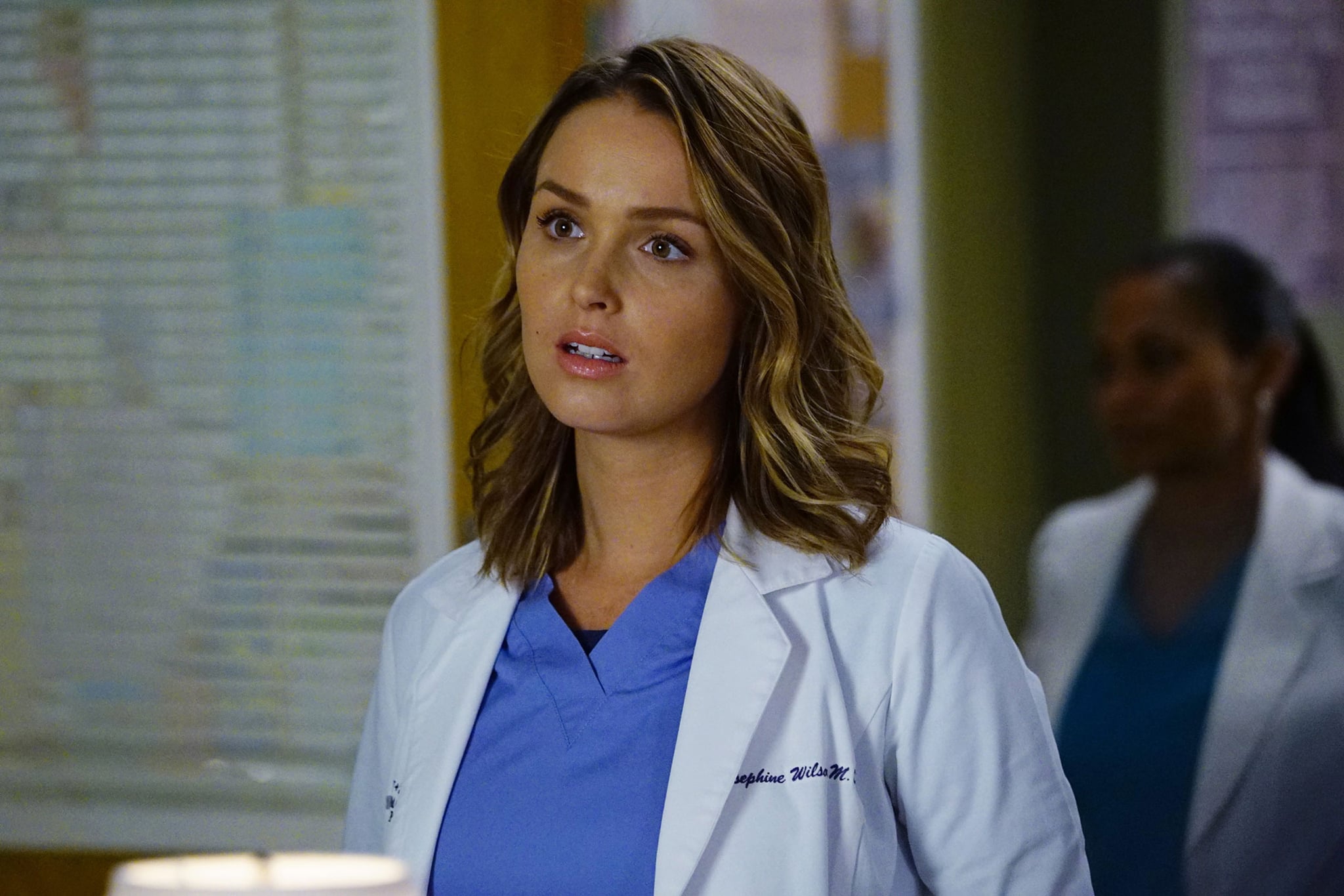 We're only a couple of weeks into the new season of Grey's Anatomy, but we're already getting a sense of the season's biggest storylines. There are the things we know, like we're meeting a new crop of interns and things aren't looking good for Meredith and Riggs. We have other suspicions, too, especially about Meredith's Alzheimer's and the potential for a "DeMelia" romance. Then there's the much darker plot lurking in the shadows: Jo's abusive husband.
In season 13, as you might recall, Alex actually tracks down Jo's husband, Paul (played by Matthew Morrison). Alex fantasizes about bashing his brains in, but at the end of the day, he just introduces himself and engages in a little small talk. He even admits this to Jo. Now, in season 14, it's clear her husband is top of mind. What used to be Jo's dark secret is bubbling over; she tells Ben about her husband as well and even asks Meredith to remove her name from a potentially life-changing medical paper, for fear that her husband will find her. It's clear Jo is more haunted than ever by her past,…
As content editor, I get to do what I love everyday. Tweet, share and promote the best content our tools find on a daily basis.

I have a crazy passion for #music, #celebrity #news & #fashion! I'm always out and about on Twitter.
Latest posts by Sasha Harriet (see all)
More from Around the Web