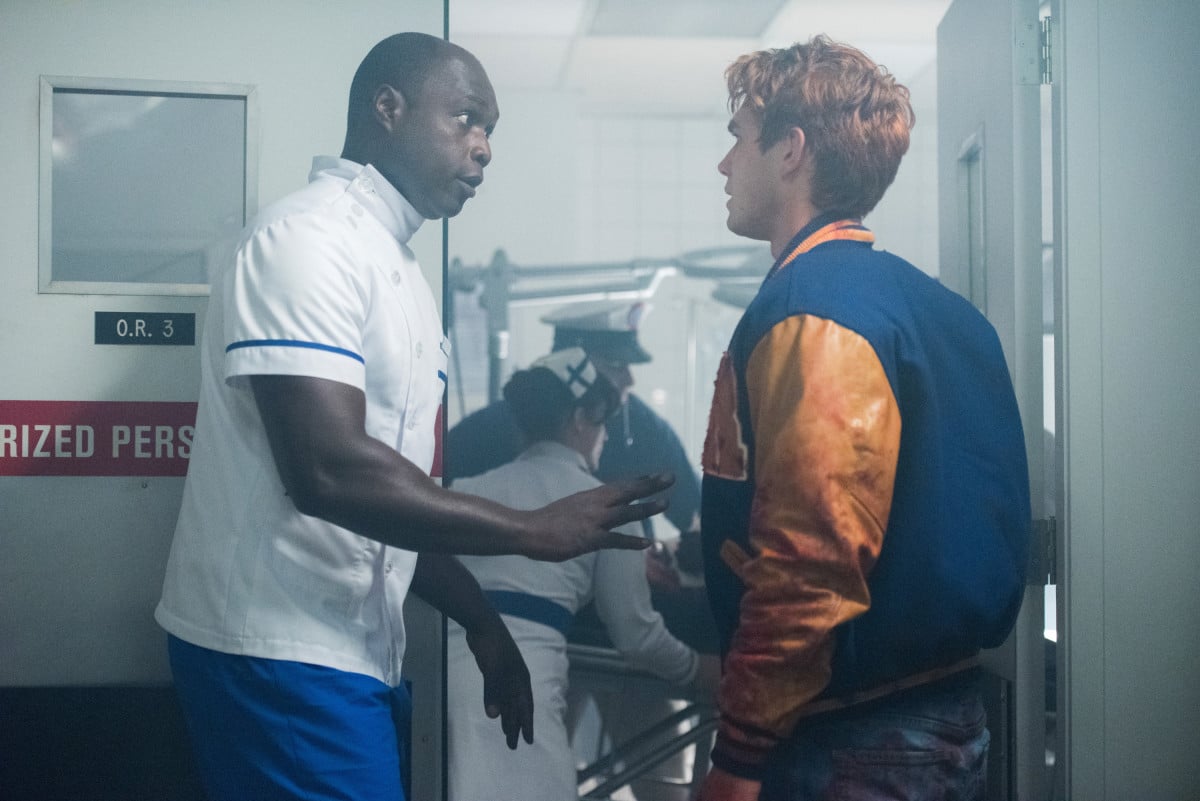 Riverdale has always existed in a gray area when it comes to the show's time period. Although most of the main characters — Archie, Betty, Veronica, and Jughead — are supposed to be between 15 and 16 years old and are regularly seen texting on iPhones, certain aspects of the show call the exact decade they're living through into question: Pop's Chock'lit Shoppe, the older car models, and Ethel Muggs's clothes, for starters. While most of those examples can be chalked up to the creative forces behind the show trying to pay homage to its source material, the Archie comics from the 1940s and 50s, the season two premiere further called Riverdale's time period into question.
The first few scenes take place in the town's small hospital, since Archie manages to drag his dying father there after he's shot by an unknown assailant at Pop's. Instead of being greeted by doctors and nurses in traditional scrubs and white coats, the hospital staff is outfitted in candy striper dresses and old-timey white and blue uniforms that seem straight out of a time capsule. It was jarring enough that fans couldn't help but call the odd moment out on Twitter.
Wait. Am I just realizing #Riverdale doesn't take place in 2017 because of this hospital? Am I dumb? Is it 2017? What's going on? Help.

— Kaitlyn Vella (@Kaitiii) October 12, 2017
Do nurses…
As content editor, I get to do what I love everyday. Tweet, share and promote the best content our tools find on a daily basis.

I have a crazy passion for #music, #celebrity #news & #fashion! I'm always out and about on Twitter.
Latest posts by Sasha Harriet (see all)
More from Around the Web