A new program is helping kids improve their reading skills by placing a non-judgmental, furry listener in the audience.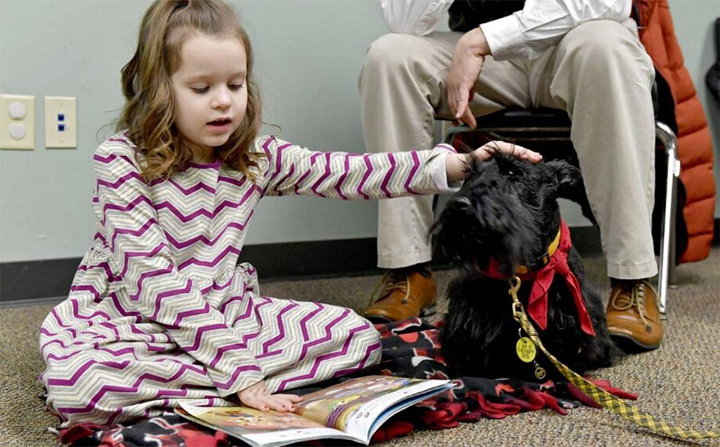 Tail Waggin' Tutors is an international program that allows students who have difficulties reading to practice their skills in a relaxed and "dog-friendly" atmosphere.
By sitting down next to a dog and reading aloud to the dog, all threats of being judged are put aside. The child relaxes, pats the attentive dog, and focuses on the reading.
According to TDI, "Reading improves…
As content editor, I get to do what I love everyday. Tweet, share and promote the best content our tools find on a daily basis.

I have a crazy passion for #music, #celebrity #news & #fashion! I'm always out and about on Twitter.
Latest posts by Sasha Harriet (see all)
More from Around the Web