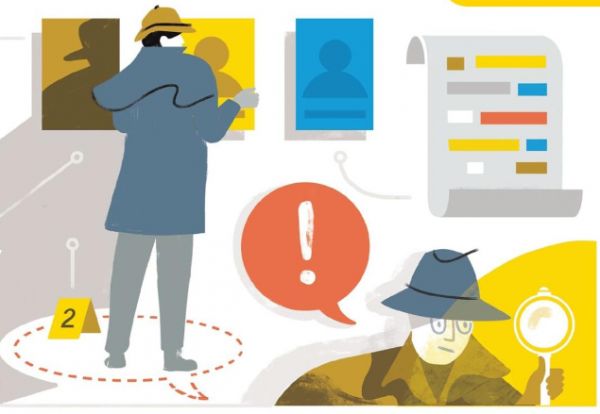 On a Dallas-bound flight in1979, Roger Shuy, a professor of linguistics at Georgetown University, struck up a conversation about his work with a lawyer sitting next to him. Shuy had spent a couple of decades studying dialect differences, the effects of context on meaning, and how social norms shape language. He explained that, essentially, his job was to tape-record how people talked. "Wow," the lawyer said, "my partner has a case involving tape-recorded evidence. Would you be willing to look at the tapes?"
Shuy agreed- and became an expert witness in a case of attempted murder-for-hire. A Texas oil millionaire was accused of arranging to kill his estranged wife and the judge overseeing his divorce proceedings. While the oilman claimed he had hired one of his employees to tail his wife and collect evidence of an affair, the employee told police he had been asked to find someone to kill the pair.
Shuy analyzed recorded conversations, and found that the oilman's answers of "good" and "all right" to suggestions about wanting people dead -crucial evidence for the prosecution- had strange intonation and timing. Shuy showed, with the help of an FBI video, that the "good" and "all right" weren't responses to his employee at all, but discourse fillers related to a different thread of the conversation. The oilman was acquitted. The experience led Shuy into a career as a forensic linguist.
Language has always been an important part of law. But it wasn't until the 1980s that forensic linguistics came into its own as a profession. Before that, linguists occasionally offered testimony about the meaning of slang terms, voice identification, and inconsistencies in confessions or police statements. But through the 1980s and 1990s, as technology made recorded language a bigger part of crime investigation, language experts became a staple in the courtroom.
It's easy to assume that if words are caught on tape, the evidence is clearly there. But in order…
As content editor, I get to do what I love everyday. Tweet, share and promote the best content our tools find on a daily basis.

I have a crazy passion for #music, #celebrity #news & #fashion! I'm always out and about on Twitter.
Latest posts by Sasha Harriet (see all)
More from Around the Web