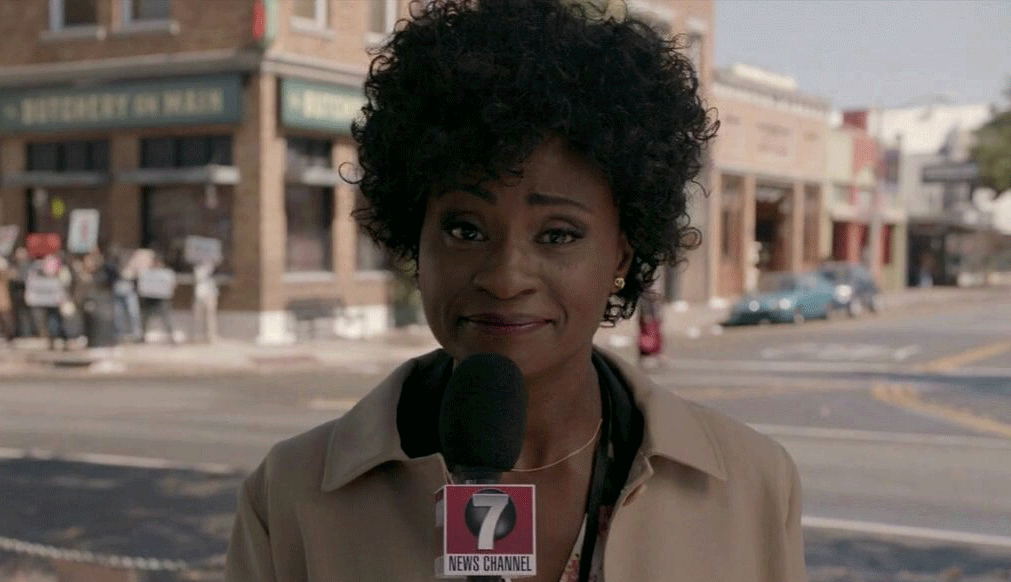 Minor spoilers for American Horror Story: Cult below!
Ever since episode five of American Horror Story: Cult, we've had a sneaking suspicion that Beverly (Adina Porter) is not long for this world. She starts off the series as a hard-working, underappreciated TV reporter, who eventually becomes so disillusioned with the unfair environment of her job that she's easily convinced to join Kai Anderson's (Evan Peters) murderous cult. It might be hard to imagine that Beverly, with all of her steely determination and ice cold proclivity for slitting peoples' throats, would be a difficult person to take down. Unfortunately for Bev, it's those traits in particular that make us think Kai won't keep her around for much longer.
Kai has made it clear since the start that although he welcomes new acolytes, he's the one who's in charge; what he says goes, and if you don't follow his orders, then you end up like R.J. (rest in peace, man). Beverly has seemingly been on board with everything…
As content editor, I get to do what I love everyday. Tweet, share and promote the best content our tools find on a daily basis.

I have a crazy passion for #music, #celebrity #news & #fashion! I'm always out and about on Twitter.
Latest posts by Sasha Harriet (see all)
More from Around the Web