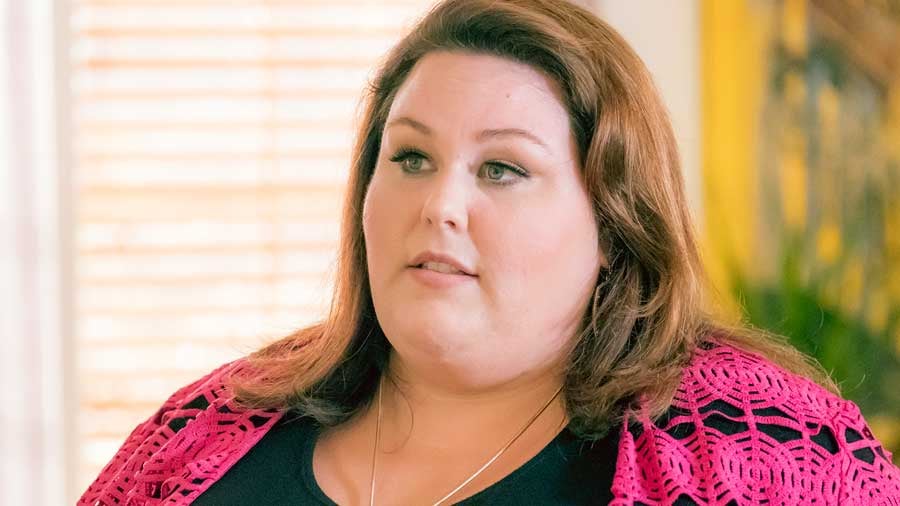 Kate finally gets her big break on the latest episode of This Is Us when a house band's regular lead singer falls ill and she is tapped to sit in with them. If you were wondering what the beautiful song is that Kate sings in the episode, it's called "Landslide," and its lyrics are particularly poignant for the Pearson family.
The song was written by Stevie Nicks and released as part of Fleetwood Mac's self-titled 1975 album. She has said that the song is about both her then-relationship with Lindsey Buckingham, her singing partner and fellow Fleetwood Mac member, and her relationship with her father. It was written while Nicks was in Aspen, CO, looking out at the Rocky Mountains.
"I realized then that everything could tumble, and when you're in Colorado, and you're surrounded by these incredible mountains, you think avalanche," Nicks said on In the Studio with Redbeard in 1992. "It meant the whole world could tumble around us and the landslide would bring you down. And a landslide in the snow is, like, deadly. And when you're in that kind of a snow-covered surrounding place, you don't just go out and yell, because the whole mountain could come down on you."
On This Is Us, "Landslide's" repeated stanza "Well, I've been afraid of changin'…
As content editor, I get to do what I love everyday. Tweet, share and promote the best content our tools find on a daily basis.

I have a crazy passion for #music, #celebrity #news & #fashion! I'm always out and about on Twitter.
Latest posts by Sasha Harriet (see all)
More from Around the Web