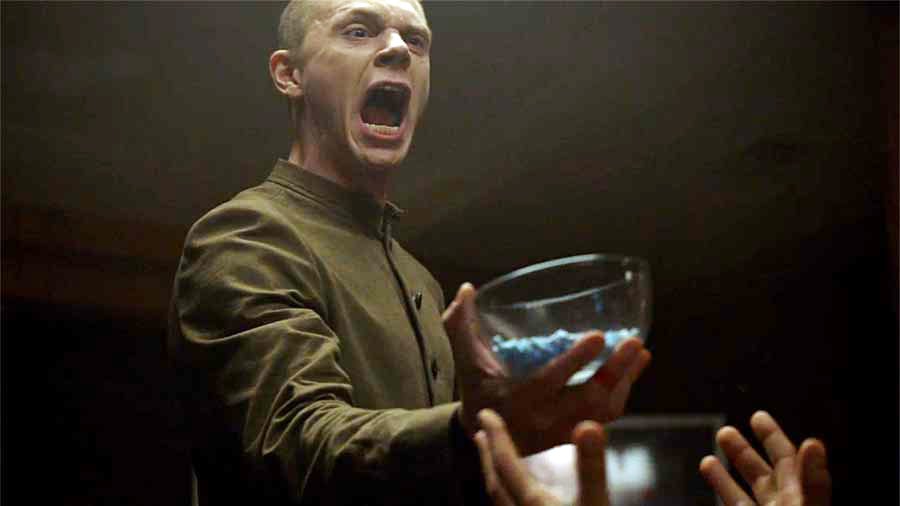 In the season seven finale of American Horror Story, cult leader Kai is riling up his minions for "Night of 100 Tates," where they plan to attack pregnant women and murder them and their babies (and the husbands, if they're present). But before turning his evil-doers loose, Kai must make sure they have their kill kits ready.
K-bar, change of clothes, chloroform — check, check, check. And then he pumps them up with a rousing speech:
"The most important thing is not in the kill kit. It's inside you. Are you able and willing to die for our cause?! Are you ready to make history?!?! Fortify yourselves with some vitamin A!!!!," he screams at them.
Wait, what? What does vitamin A have to do with anything?
Well, obviously Kai is just super concerned with the skin care regimen of his followers. Vitamin A is a natural antioxidant, which fights free radical damage and can slow the signs of aging.
JK, JK. Here's what…
As content editor, I get to do what I love everyday. Tweet, share and promote the best content our tools find on a daily basis.

I have a crazy passion for #music, #celebrity #news & #fashion! I'm always out and about on Twitter.
Latest posts by Sasha Harriet (see all)
More from Around the Web