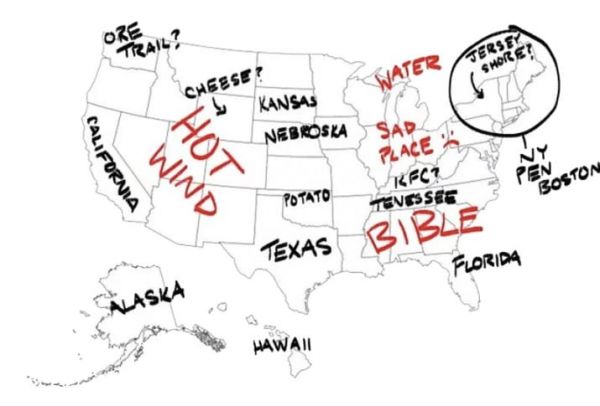 For Thanksgiving, Buzzfeed traditionally asks the staff at its UK office to try labeling a map of the United States with the state names, with often funny results. But apparently they are is getting too good at it, so this year, they solicited non-American readers to try it. The best (or funniest) have been posted today. Now, keep in mind that these were submitted by…
As content editor, I get to do what I love everyday. Tweet, share and promote the best content our tools find on a daily basis.

I have a crazy passion for #music, #celebrity #news & #fashion! I'm always out and about on Twitter.
Latest posts by Sasha Harriet (see all)
More from Around the Web