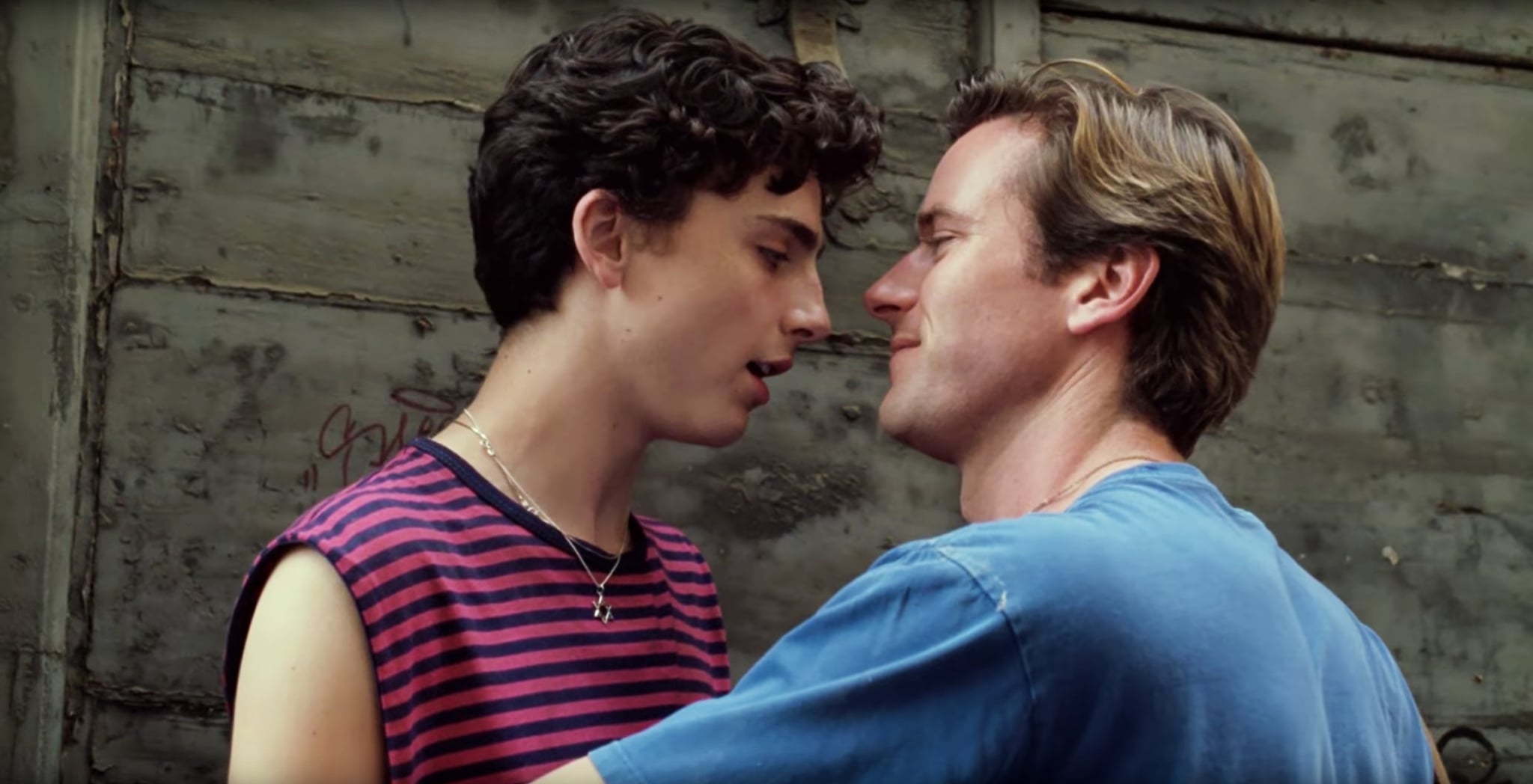 Call My by Your Name isn't just the next great gay romance film. It's a magnificent piece of cinema. The story follows the romance that blooms between Elio (played by Timothée Chalamet) and Oliver (played by Armie Hammer) over the course of six weeks during one magical Summer in the Italian countryside. While the performances, the dreamy soundtrack, and the idyllic setting are all crucial parts of the film's beauty, nothing quite illustrates the power of the narrative better than the words spoken (and not spoken) by the characters themselves. In essence, the smallest moments — when the unsaid words simmer just under the surface of the characters' lines of dialogue — are the ones that strike the deepest emotional chords and make such a brilliant, unforgettable story.
Call Me by Your Name is based on the 2007 novel of the same name by André Aciman. The "unspoken" is a theme that is deeply explored in the source material. The story is told from Elio's point of view, and we, the readers, watch as his love for Oliver blooms over their first few weeks together. As the novel progresses, Elio's feelings intensify to such a degree that it's almost painful, and he struggles to find the words to convey his emotions to Oliver.
The film's official trailer perfectly represents this internal wrestling. The voiceover dialogue that we hear actually comes from the scene in which Elio attempts to tell Oliver about his feelings. Oliver prompts Elio in a particularly perfect moment: the two have ridden their bikes into town together, and Elio is flexing his intellectual muscles about some piece of literature or another. "Is there anything you don't know?" he asks. Elio replies, "If only you knew how little I know about the things that matter." And then:
Oliver: "What things that matter?"

Elio: "You know what things."

Oliver: "Are you saying what I think you're saying?"
A back-and-forth like this feels so real because it touches on vulnerabilities we may have experienced in our own lives. That feeling — that the words are heavy and at the tip of your tongue, that you can't quite say what you want to say — is beautifully illustrated in the way Elio approaches the…
As content editor, I get to do what I love everyday. Tweet, share and promote the best content our tools find on a daily basis.

I have a crazy passion for #music, #celebrity #news & #fashion! I'm always out and about on Twitter.
Latest posts by Sasha Harriet (see all)
More from Around the Web