X
WATCH & READ
WWE Raw Recap (11/14): Triple H returns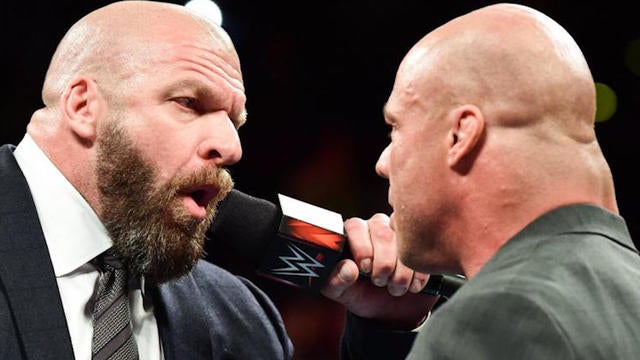 WWE Raw Recap (11/14): Triple H returns
1:45
Loading
x
| | |
| --- | --- |
| player version | 2.6.2 |
| playback state | -1 |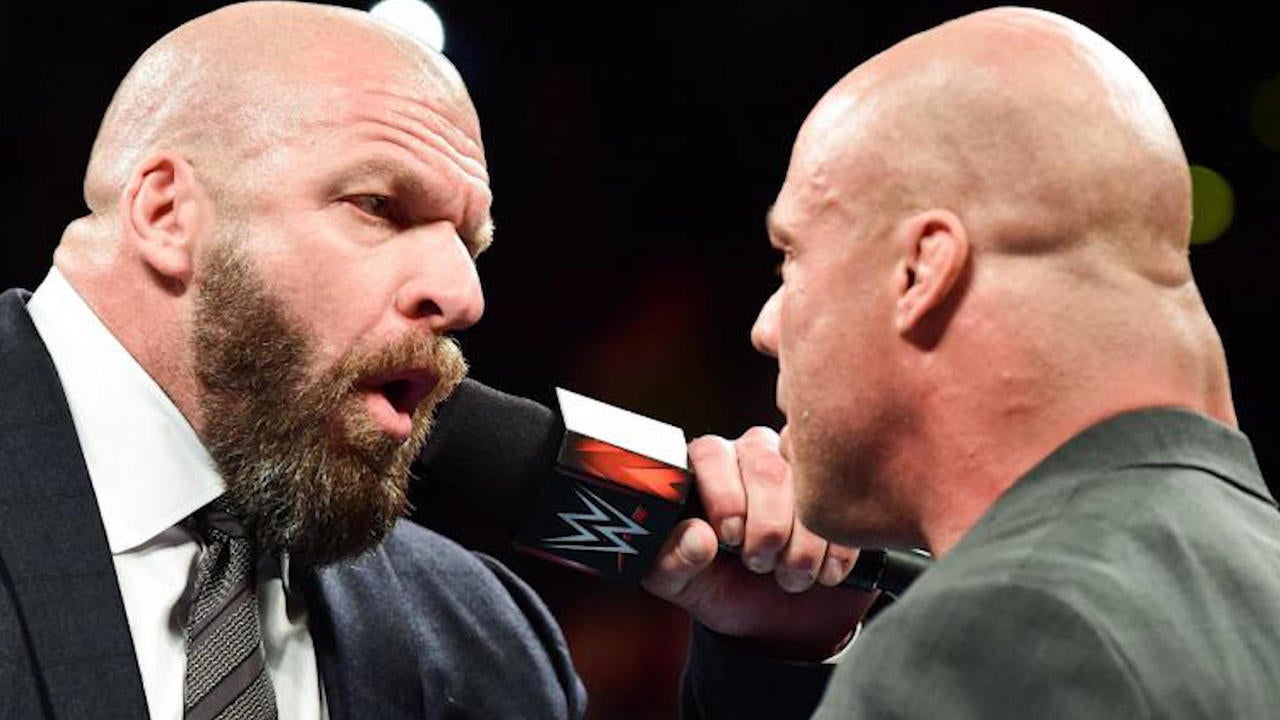 WWE Raw Recap (11/14): Triple H returns 1:45
Start video Large play-pause toggle Share
X Twitter Facebook
/
Small (320×180) Medium (480×270) Large (640×360)
Learn More
This video is not available.
This web site is not authorized to display this video.
x
This video is not available.
This video may have expired or is otherwise not available. Please try again in a few minutes.
x
This video is geo-restricted.
The content you are trying to view is not available in your country due to rights restrictions.
There was an error loading the video.
We are experiencing technical difficulties, please try again in a few minutes.
x
We noticed you have an ad blocker enabled.
Ads keep our content free for all to enjoy so please turn off any ad blockers to keep watching.
This video is not available on your platform.
This video is not available for this device, browser, or operating system.
x
Live streaming is not available on your platform.
Live streaming is not available for this device, browser, or operating system.
x
Slow start, bad ending and hot fire in between: We've seen this recipe for Monday Night Raw more than a few times. Still, WWE did well to keep things hot ahead of Sunday's much-anticipated Survivor Series card with a go-home show that featured a surprise return from Triple H (one which received glowing praise on social media) and the announcement of a true "dream match" between The New Day and The Shield this weekend.
The continuous soap opera between Raw general manager Kurt Angle and his son Jason Jordan regarding the youngster's status on the Raw Survivor Series team provided the three-hour show with a strong backbone, even if the show's ending of a Braun Strowman-Kane match — and the head-scratching finish which followed — seemed ill-advised at best.
Let's take a look back at all of the highs and lows from Monday's episode.
Triple H steps in at Survivor Series
The night's biggest reveal came following a two-hour build of the storyline regarding whether Angle should pull his son from Survivor Series due to the injury he suffered during his Monday's victory over Bray Wyatt (see more, below). While icing his left knee in the locker room, Jordan referenced Angle's history of fighting through injuries before telling his father, "This is my big break, the opportunity I've been waiting for my entire life. I deserve this." Angle finally entered the ring to announce his decision, saying it was the toughest he had to make in his career. Out came a hobbled Jordan on crutches to emotionally speak his case one final time. "Don't do this, don't take this away from me," he pleaded. Angle warned him not to make this any harder than it needed to be. Jordan, who called his father his idol, entered the ring to say that "I'm just like you, I can do this." With Angle still waffling, an impatient commissioner Stephanie McMahon came out to order him to make an announcement.
When Angle still paused, Triple H's music hit. "The Game" entered the ring with anger to grab the microphone from Angle and get in his face. "If you won't make the announcement, I will," he said. Triple H then kicked Jordan off of the Raw team and named himself as the replacement. Adding insult to injury, he then hit an injured Jordan with a Pedigree before staring at Angle and walking away.
This one was well set up and perfectly delivered with Triple H's finishing move acting as a resounding exclamation point. No one is booked stronger the few times he returns to non-NXT television each year than Triple H. That's not necessarily a good thing in the long term as each of his appearances tend to coincide with a top young talent getting buried ahead of a major card. But there's no denying in the short term just how good each one feels for business and just how effective the Triple H continues to be in his corporate destroyer role.
This is the bed WWE has made for itself, and while you can criticize that all you want, the formula still works. The fact that this happened…
As content editor, I get to do what I love everyday. Tweet, share and promote the best content our tools find on a daily basis.

I have a crazy passion for #music, #celebrity #news & #fashion! I'm always out and about on Twitter.
Latest posts by Sasha Harriet (see all)
More from Around the Web