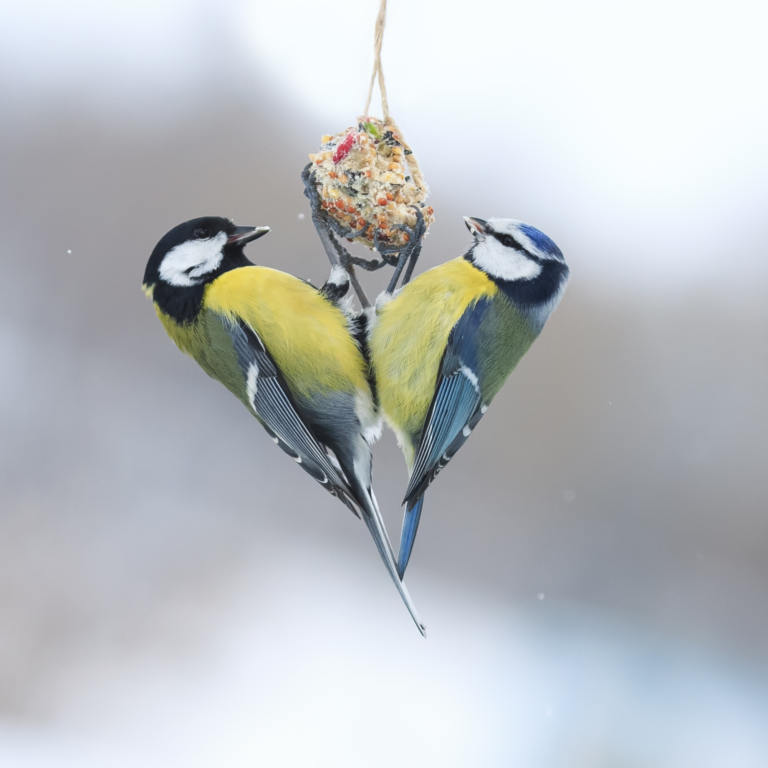 Here's a holiday tradition that you may not have heard of if you're not a bird-watcher. It's more than a century old and still going strong.
BIRD MAN
Frank Chapman was an ornithologist, publisher of Bird-Lore magazine, and curator of birds at New York City's American Museum of Natural History at the turn of the 20th century. He enjoyed Christmas as much as anyone, but there was one yuletide tradition he abhorred: "side hunts," in which groups of people divided into teams and spent the day roaming the countryside shooting every animal they came across. The hunted included rabbits, foxes, squirrels, and plenty of birds. Not for food—hardly any animals were eaten—but for sport. At the end of the day each team counted their kills, and the team that had the most animals was the winner.
Chapman wanted to come up with a replacement for the side hunts that wouldn't involve the pointless slaughter of so many animals, especially birds. Why not count the birds without killing them, in a "Christmas Bird Count"? He published his idea in Bird-Lore magazine and on Christmas Day 1900, 27 people (many of them Chapman's friends and colleagues) in 25 locations around the United States and Canada went out and counted all the birds they could find.
CIRCULAR LOGIC
The method used to count the birds was simple enough: the participants drew a circle on a map, then spent the day roaming around the territory inside the circle and making note of all the birds they saw. To avoid counting the same birds twice, whenever the participants doubled back along their route they only counted birds of species they hadn't seen before. At the end of the day, tallies were made of both the number of individual birds seen, and the number of species. The totals were sent to Chapman at Bird-Lore magazine. He did his count in Englewood, New Jersey, and saw 18 different bird species. In Pacific Grove, California, a bird-watcher counted 36 species, the most of any location.
The counts continued each year afterward. Publicity in Bird-Lore magazine, soon to become Audubon magazine, helped the number of participants and counting sites to grow over time. As the years passed, the counts became more…
As content editor, I get to do what I love everyday. Tweet, share and promote the best content our tools find on a daily basis.

I have a crazy passion for #music, #celebrity #news & #fashion! I'm always out and about on Twitter.
Latest posts by Sasha Harriet (see all)
More from Around the Web