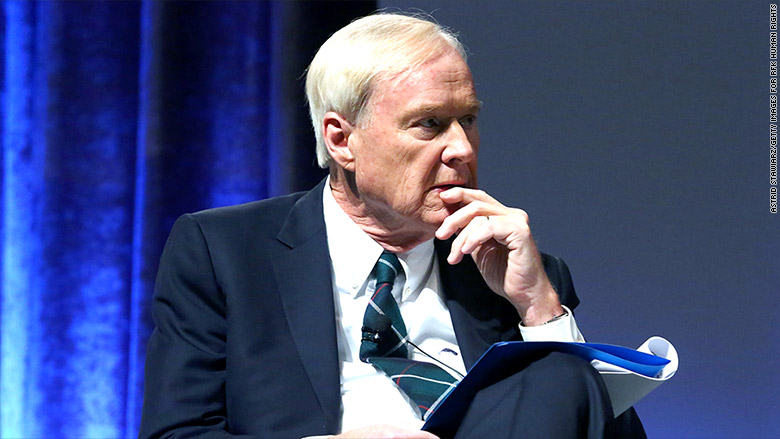 MSNBC host Chris Matthews apologized Friday after video footage surfaced showing him making a racy joke prior to an interview with Hillary Clinton.
In the video, which was obtained and first reported by The Cut, Matthews is seen interacting with various individuals on a makeshift set in an Iowa fire station.
"Can I have some of the queen's waters? Precious waters?" Matthews asked. "Where's that Bill Cosby pill I brought with me?"
Matthews can be seen snickering on the video, which was recorded prior to an interview with Clinton on January 5, 2016. Dozens of women have accused Bill Cosby of sexual misconduct, including some who say he drugged and raped his victims.
MSNBC declined to comment.
In a statement, Matthews offered a mea culpa for the remark.
"This was a terrible comment I made in poor taste during the height of the Bill Cosby headlines," Matthews. "I realize that's no excuse. I deeply regret it and I'm sorry."
A spokesperson for Clinton did not immediately respond to a request for comment, but aides to the former Democratic presidential candidate expressed revulsion and bewilderment over the footage.
Jennifer Palmieri, the Clinton campaign's communication director and a longtime Democratic operative, said watching the Matthews tape "makes me feel ill."
"As person who set up this interview…
As content editor, I get to do what I love everyday. Tweet, share and promote the best content our tools find on a daily basis.

I have a crazy passion for #music, #celebrity #news & #fashion! I'm always out and about on Twitter.
Latest posts by Sasha Harriet (see all)
More from Around the Web