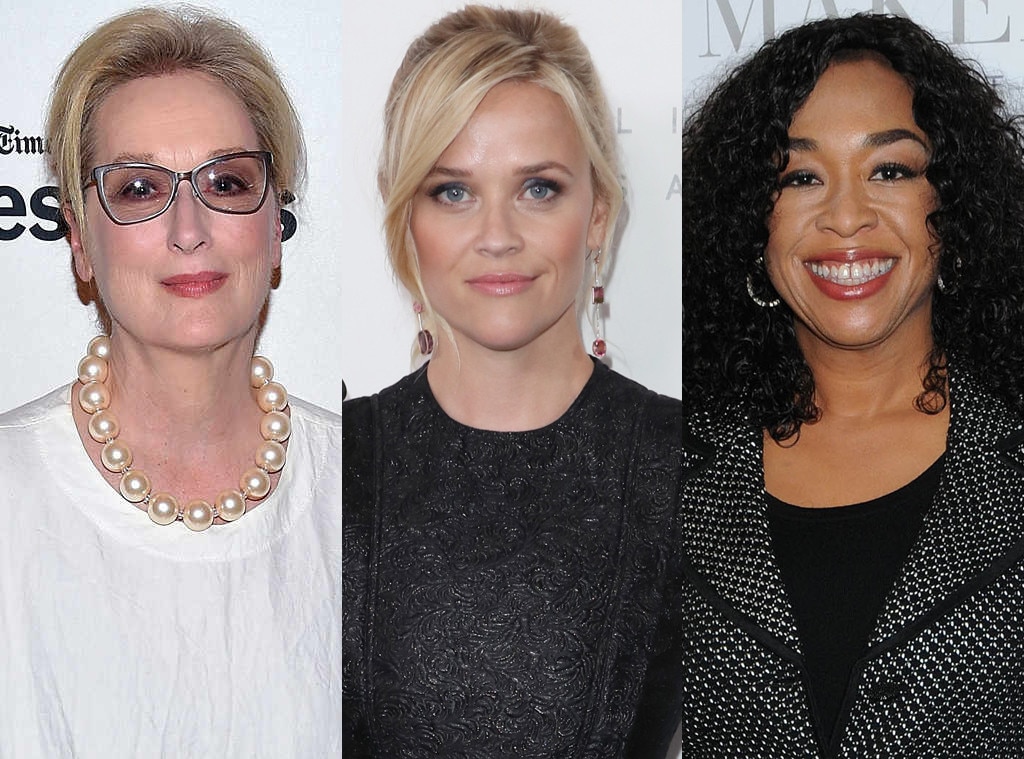 Reese Witherspoon, Meryl Streep,Shonda Rhimesand more than 300 other women are taking a stand against sexual harassment and assault in the entertainment industry by launching Time's Up—a movement that aims to promote equality and safety in the workplace.
The initiative addresses legislation, corporate policy and hiring practices and aggregates resources.
"Earning a living should not come at the cost of anyone's safety, dignity or morale," Rhimes said in a statement appearing in a Time's Up email. "Every person should get to work in an environment free from abuse, assault and discrimination. It's well past time to change the culture of the environment where most of us spend the majority of our day—the work place. 51% of our population is female, over 30% of our population is of color. Those are important, vital, economically powerfully voices that need to be heard at every level."
She also added, "TIME'S UP is working to make sure the people walking the corridors of power within the workplace and in politics truly reflect the full mix of America—the real America that looks like and includes all of us. Look, this isn't going to be easy but it is right. And fighting for what is right can seem hard. But letting what is wrong become normal is not easier—it is just more shameful."
One of its newly launched initiatives is the Time's Up Legal Defense Fund—a tax exempt charitable organization that helps individuals who've experienced sexual misconduct obtain legal representation. The fund has already raised more than $13 million from more than 200 donors.
In addition to Witherspoon, Rhimes and Streep, Jennifer Aniston, Katie McGrath and J.J….
As content editor, I get to do what I love everyday. Tweet, share and promote the best content our tools find on a daily basis.

I have a crazy passion for #music, #celebrity #news & #fashion! I'm always out and about on Twitter.
Latest posts by Sasha Harriet (see all)
More from Around the Web