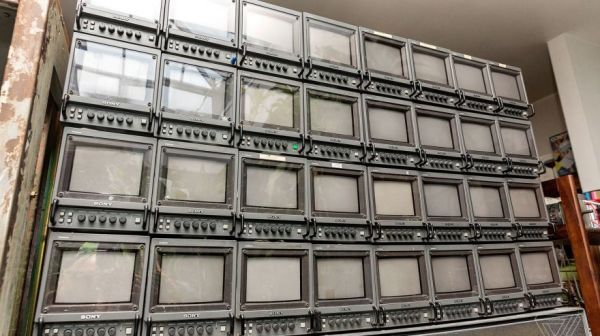 Cathode ray tube televisions totally revolutionized the world of home entertainment when they first debuted back in 1934, and they were the norm right up until "flat panel" technology replaced CRT for good in the early 2000s.
But even though CRT has gone the way of the VCR there are still millions of sets out there, many of them in full working order, and if CRT enthusiasts like Chi-Tien Liu and Ian Primus keep up their good work the CRT TV will never go extinct.
Chi-Tien Liu fixes up discarded CRT TVs and rents them out to museums and filmmakers, keeping these "relics" of TV history alive so they won't become lost in the mists of time:
The first floor of CTL Electronics — whose clientele includes the Museum of Modern Art, the Whitney, and other museums across the country — is lined with a rich mix of vintage TVs, from tiny boxes to big, looming screens. In his bedroom upstairs, Lui has a 1930s mechanical television, an early image transmission system that passed light…
As content editor, I get to do what I love everyday. Tweet, share and promote the best content our tools find on a daily basis.

I have a crazy passion for #music, #celebrity #news & #fashion! I'm always out and about on Twitter.
Latest posts by Sasha Harriet (see all)
More from Around the Web