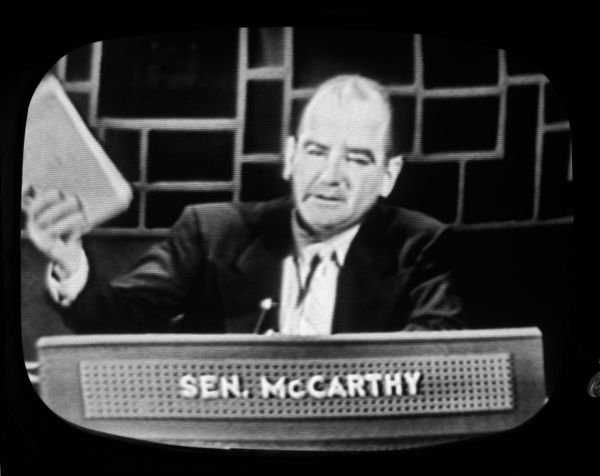 When McCarthy decided to go after the commies among us with his ridiculous Red witch hunt he was doing it for his own benefit, not the country's, and the source of his power over the American people was his "list" of Communists that had infiltrated the U.S. government.
This list is what he used to strike fear into the hearts of the American people, it started the Red Scare and served as the source of McCarthy's power- only this Red list didn't exist:
At first, McCarthy claimed that he had a list of 57 secret commies. Then…
As content editor, I get to do what I love everyday. Tweet, share and promote the best content our tools find on a daily basis.

I have a crazy passion for #music, #celebrity #news & #fashion! I'm always out and about on Twitter.
Latest posts by Sasha Harriet (see all)
More from Around the Web