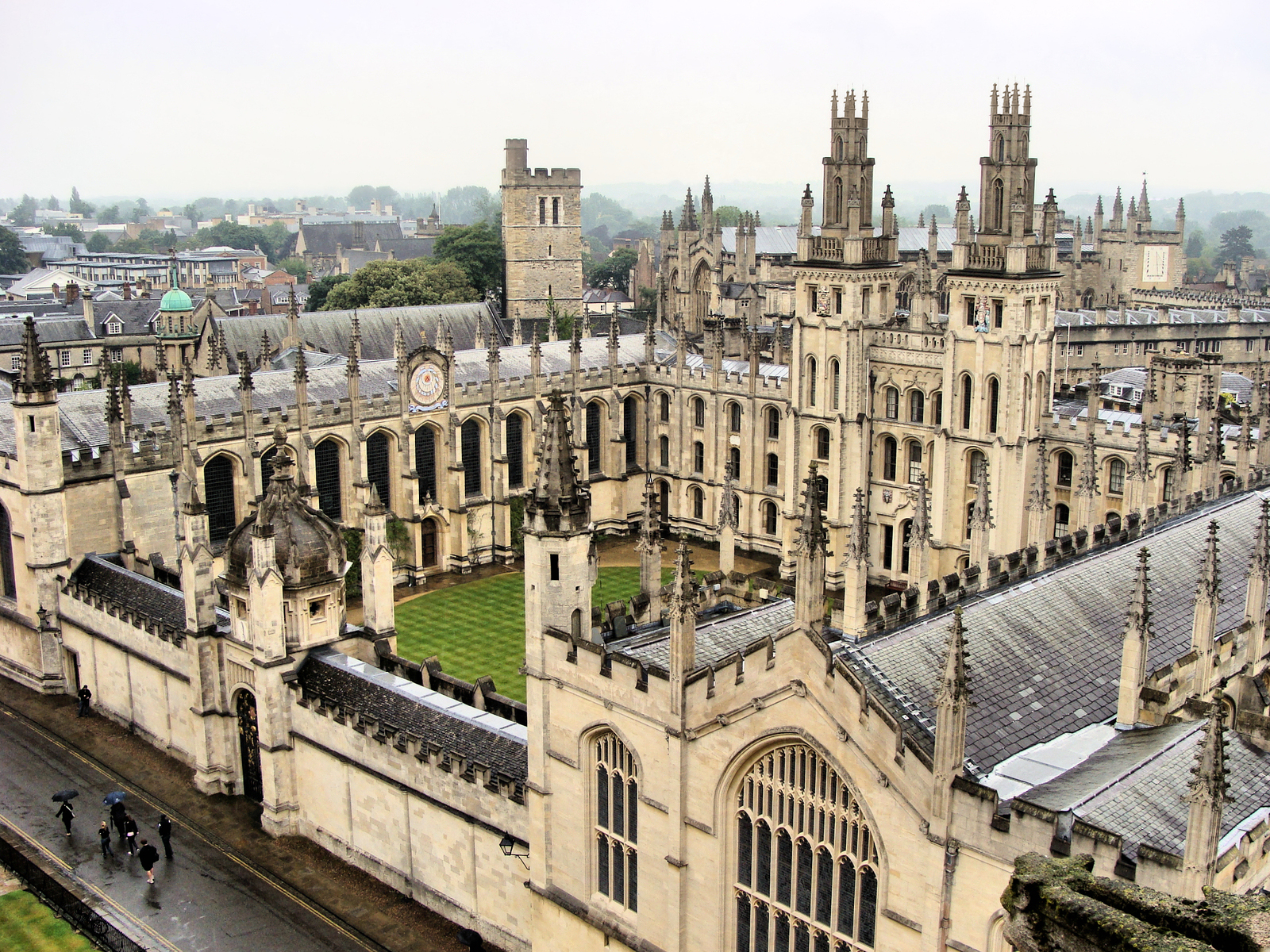 Oxford University is well known for being one of the most prestigious and elite places of learning in history. Over the years, it has seen some of the finest minds the world has ever known pass through its halls. It's also the place where over six centuries ago a bunch of students and a fair number of townsfolk were killed in a riot over a pint.
While many details about what has come to be known as "The St Scholastica's Day Riots" have been lost, and others are occasionally conflicting given the documentation of the day (which is perhaps not surprising when reading accounts from two groups that detest one another), we do know more or less how events transpired. For starters, in every reputable account, the riots began on the 10th of February 1355, which just so happens to be known as "St Scholastica's Day"- a day of feasting meant to honor St Scholastica, the sister of the perhaps more well known St Benedict.
On that day, a number of Oxford students were drinking at an establishment called the Swindlestock tavern (a.k.a. Swyndlestock Tavern) when two of the students began complaining about the quality of the ale on offer. Exactly who these students were isn't known for certain, but they are commonly claimed to have been named Walter Spryngeheuse and Roger de Chesterfield.
Whether that was really their names or not, the students were extremely dissatisfied with the quality of the alcoholic beverages they'd been served and complained to the landlord, supposedly named John de Croyden, directly.
Allegedly, the landlord responded to these complaints with "stubborn and saucie language" which, if you've ever been in a pub, is probably how approximately 99% of all landlords would react to being rudely told their drinks taste a bit like pigswill. The students, not liking the landlord's attitude, decided that they'd express their displeasure by hurling their tankards directly in his face.
What happened immediately after isn't clear. But eventually, the infuriated landlord roused the local populace by ringing the town church's bell which in turn caused the students to do the same with the bell located in the university's church, with both sides rallying. Soon after, a riot erupted between the two groups when…
As content editor, I get to do what I love everyday. Tweet, share and promote the best content our tools find on a daily basis.

I have a crazy passion for #music, #celebrity #news & #fashion! I'm always out and about on Twitter.
Latest posts by Sasha Harriet (see all)
More from Around the Web