A 9-year-old boy has been credited with saving his neighbor's life after a car had fallen off a jack and onto the man's body.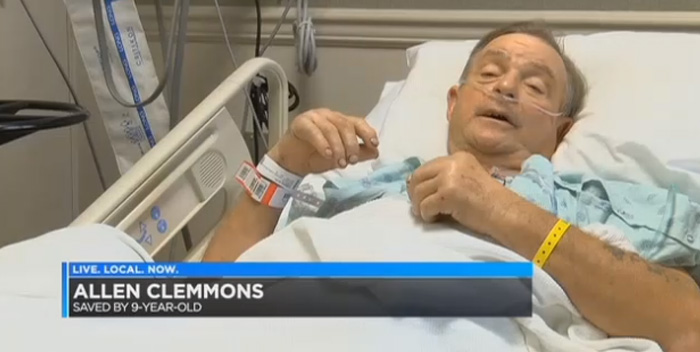 Allen Clemmons / Credit: WIS TV
Allen Clemmons of Sumpter, South Carolina, was working on his Mustang in his backyard on Saturday afternoon. As he attempted to remove the transmission, the car slid off the jack holding it up and fell onto Clemmons.
For the next hour he called out for help, but no one responded.
"I was having a really hard time breathing with it on top of me," Clemmons told WIS. "I asked God to help me, to give me one…
As content editor, I get to do what I love everyday. Tweet, share and promote the best content our tools find on a daily basis.

I have a crazy passion for #music, #celebrity #news & #fashion! I'm always out and about on Twitter.
Latest posts by Sasha Harriet (see all)
More from Around the Web