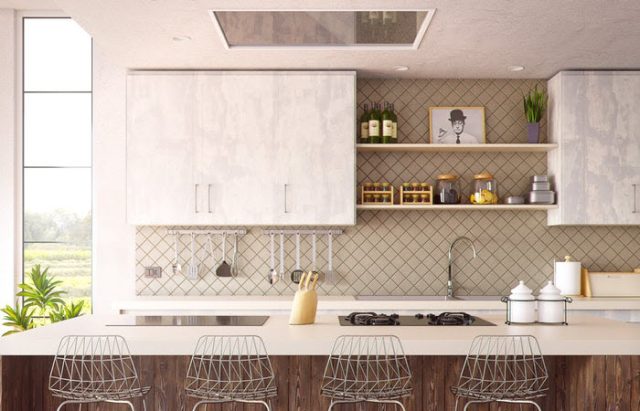 Let's face it. No matter how much you prepare, there will be a time when your parents or your grandparents will become old and unable to perform basic tasks.
With most working families, it is difficult to keep an eye on their elderlies at every moment but there are a few ways in which you can ensure your seniors' safety.
Here, we have listed down 10 amazing kitchen safety tips for seniors you can start implementing today.
Make Your Kitchen Doorways and Hallways Wider
Make your kitchen more accessible to your senior family members by making your kitchen doorways and hallways wider.
This will make it easier for people who use wheelchairs or crutches to move around. It will also reduce injuries and accidents.
Apart from that, your kitchen will look more spacious, too. It will provide you with more space to cook conveniently and peacefully.
Install Easy-to-Hold Handles on Cabinets and Doors
While the previous design would need a little remodeling, this next kitchen design can be easily implemented without any major remodeling.
Senior members often find it hard to grab door knobs or cabinet knobs due to weak muscles or arthritis. You can simply install new door knobs and handles that are non-slippery and convenient to use.
If handles are too much work, then you can simply remove the cabinet and hallway doors to make it easier for the seniors to access the kitchen.
Place Your Dishwasher at an Adequate Height
Another effective way to make your kitchen senior-friendly is by ensuring that you place your dishwasher at a counter which won't require too much bending. Many seniors have back problems which make it tough for them to bend and use the dishwasher.
Also, keep it at a height so that it is easily accessible to those who are in a wheelchair. You don't want your senior family members to have a hard time using a basic dishwasher for their utensils.
Get Rid of Rugs or Carpets to Allow Easy Movement
Rugs and carpets can be a recipe for disaster if you have elderly members in your…
More from Around the Web