A woman sent this beautiful story to a local news reporter after she received "extraordinary kindness" from employees of Alaska Airlines.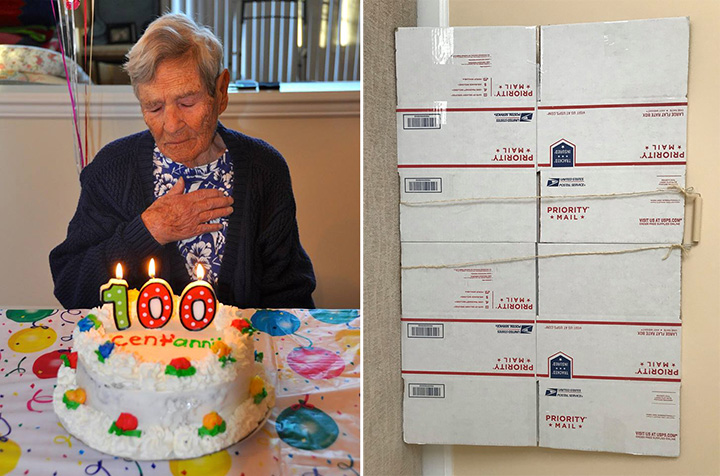 Credit: Kathryn / Facebook
"I am writing to tell you about the extraordinary kindness that was shown to me by members of Alaska Airlines who worked Flight 1176 on May 10th.
I had to travel that day to attend my grandmother's funeral.
She was 103.
This was her birthday last November.
She died on May 8th.
Concetta Immacolata Mongiardo was the light of my life.
For the wake and funeral mass, I made a poster of my favorite picture of her, which is when she turned 100.
To me, this picture shows the essence of my grandmother's nature: Gratitude.
I didn't want anything to happen to the poster, so I used cardboard to protect it.
When I got to the gate, I showed the gate agent what I was carrying and asked if I would be able to put it in a safe place for our cross country journey.
At first, I was told that it would have to go in the cargo hold with all the…
As content editor, I get to do what I love everyday. Tweet, share and promote the best content our tools find on a daily basis.

I have a crazy passion for #music, #celebrity #news & #fashion! I'm always out and about on Twitter.
Latest posts by Sasha Harriet (see all)
More from Around the Web