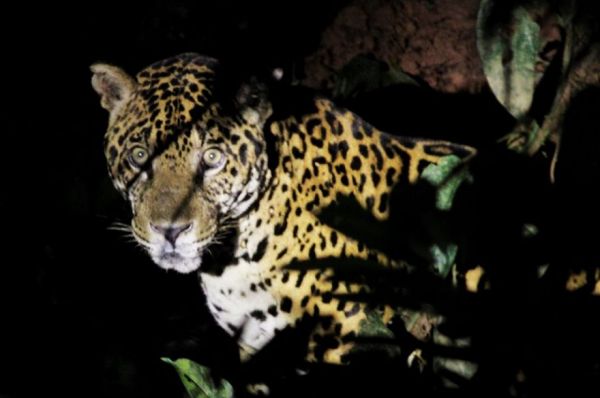 The jaguar is the biggest cat in the Western Hemisphere. Weighing 100 to 200 pounds and strong enough to drag a tapir up a tree, they roam the wilderness of Peru's Candamo Valley. That's where Nadia Drake went with a research expedition to study macaws. They were told that that area was so uninhabited that the wildlife don't know enough about humans to be afraid of us. One night, a jaguar (the one in the photo) was seen observing the path between the camp and their latrine, causing the crew of nine to make other arrangements. Drake fell asleep, and was wakened by a coworker insisting they abandon camp.
Instead, I saw eight people standing almost completely still, transfixed by the large, dappled cat gracefully, silently stepping down the hill. Her…
As content editor, I get to do what I love everyday. Tweet, share and promote the best content our tools find on a daily basis.

I have a crazy passion for #music, #celebrity #news & #fashion! I'm always out and about on Twitter.
Latest posts by Sasha Harriet (see all)
More from Around the Web