Here's a piece of recent American history that most people have never heard of. It involves many of the elements we associate with modern life—cars, travel, eating, entrepreneurship…and discrimination. Here's the story of the Green Book.
ROAD TRIP!
For as long as automobiles have been around, they have symbolized freedom and independence. They offered the promise of taking people anywhere they wanted to go, as long as there was a road that went there. For many Americans automobiles did indeed deliver on that promise. But for African Americans living in many parts of the United States in the early and mid-20th century, the automobile was little more than a symbol—that of a freedom that, for them, remained out of reach.
In those years, a trip by automobile for African Americans was an experience all its own, quite unlike car trips taken by white Americans. A black family preparing for a long trip had to pack enough food to get them all the way to where they were going, in case the restaurants along the route refused to serve them—a form of discrimination that was perfectly legal at the time. They had to pack pillows and blankets so that they could sleep in their car if the hotels they stopped at refused to provide them with lodging. They had to put extra cans of gas in the trunk—enough to get them through towns where none of the service stations would sell them gas. And they had to leave enough room in the trunk for a bucket that they could use as a toilet in places where restrooms were reserved for whites only.
KEEP ON MOVING
In some parts of the South, black motorists were advised to keep a chauffeur's cap handy, so that if a white motorist took offense at their owning a car, perhaps because it was newer or nicer than their own, the motorist could put on the cap and pretend they were driving the car for a white owner. Even passing a slow-moving car on the road could lead to trouble: some white motorists took offense at the idea of dust kicked up by a black-owned car landing on their car. Simply stopping in a town long enough to find out blacks were unwelcome could be dangerous: thousands of towns all over the United States were "sundown towns," which meant that blacks and other minorities had to be out of the area by sunset. African Americans caught in such a town after dark risked being harassed, arrested, beaten, or killed. In many places the sundown policy was unofficial, but in places like the town of Hawthorne, California, in the 1930s, signs were posted at the city limits with warnings like, "N*****, Don't Let the Sun Set on YOU in Hawthorne."
THE LIST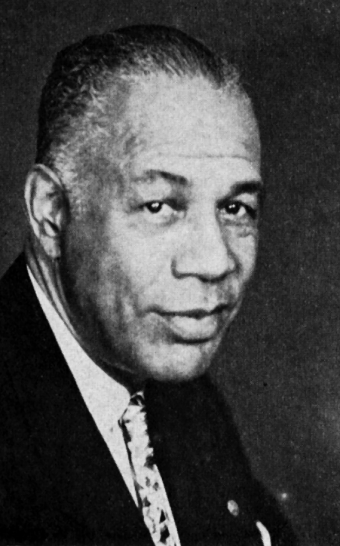 The problem was worst in the South, where segregation was mandated by Jim Crow laws. But as places like Hawthorne, California, make clear, it flourished in other parts of the country as well. New York City was no exception, and it was there in the mid-1930s that an African American mail carrier (and World War I veteran) named Victor Hugo Green decided to do something about it. Inspired by directories published by the Jewish community identifying so-called restricted businesses that did not serve Jews, Hugo decided to create a directory of businesses in the New York City metropolitan area that did not discriminate against blacks. He printed the information in a 15-page booklet called The Negro Motorist Green Book.
"This, our Premiere Issue," Green wrote in the 1937 edition of the Green Book, "is dedicated to the Negro Motorist and we sincerely hope that you will find the many places of reference and information valuable and helpful." The price of that first edition: 25¢ (about $4 today).
If an African American reader of the Green Book needed some work done on their car, they knew that Gene's Auto Repairs on West 155th Street would serve them, because the business was listed in the Green Book. Women who wanted a beauty treatment knew they would not be turned away by Bernice Bruton at the Ritz Beauty Salon on 7th Avenue. "Why Do So Many People Dine at Julia's?" asked one paid advertisement. "Because She…