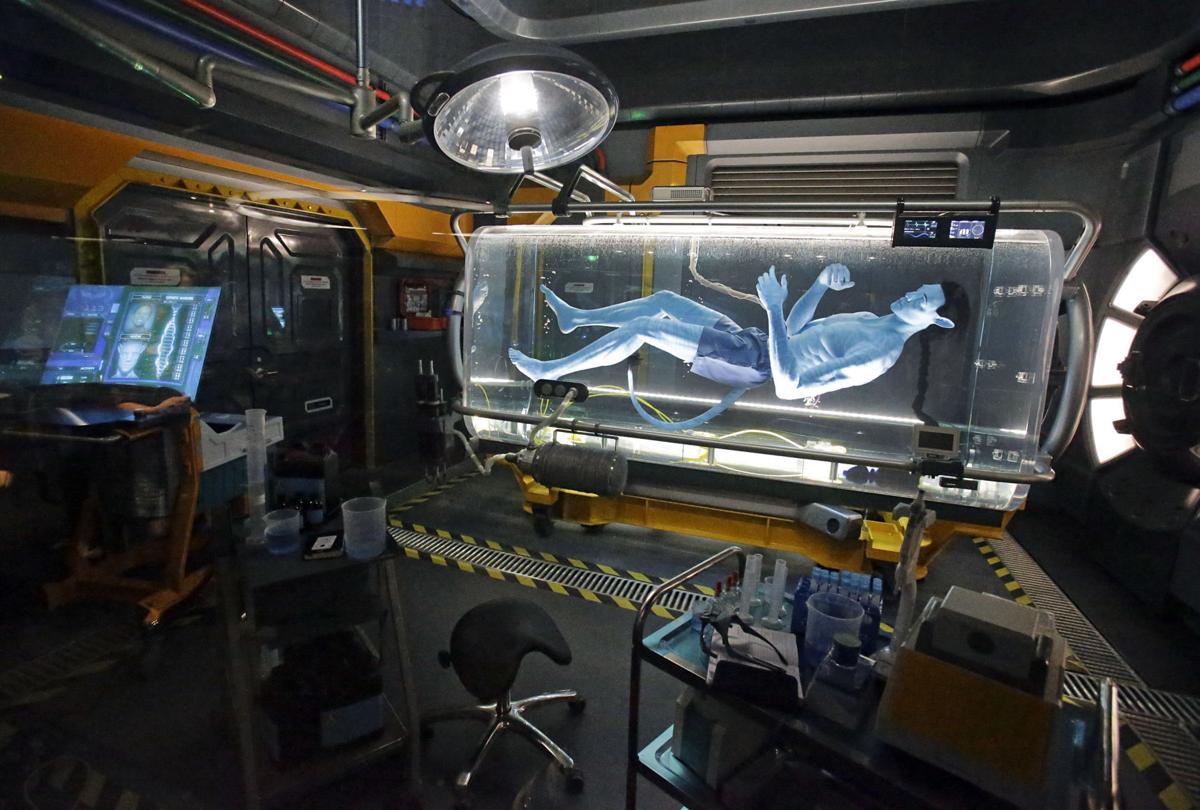 ORLANDO, Fla. — For more than a moment, you feel the way "Avatar" hero Jake Sully felt plunging down the side of a floating mountain and coming just close enough to a giant wave to feel the mist on your face — all while on the back of a flying banshee that then swoons and soars high above the land of Pandora.
Flight of Passage, the new signature ride of Disney World's $500 million Pandora-World of Avatar experience, has been designed to make riders feel like they are in an alien land. And it delivers.
Not to be outdone, however, all of the major theme parks in Orlando are using technology this year to give park-goers that immersive feel of a simulated reality. Guests can speed through the streets chasing "Tonight Show" host Jimmy Fallon at Universal Orlando on the new Race Through New York attraction. Young theme park visitors can karate-chop their way to victory at Legoland's Ninjago World. And next month SeaWorld will unleash its first virtual reality roller coaster when Kraken reopens.
"Technology is really playing a key role," said Arthur Levine, a theme park expert for About.com. "All of these things are really incorporating technology to be able to tell stories in very unique ways."
Easily the most powerful and immersive experience is Disney's Flight of Passage, where riders are thrust into the land of gigantic Na'vi aliens with the use of state of the art 3-D simulated technology. Sure, you are strapped onto a motorcycle-shaped seat in front of a blue screen, wearing 3-D glasses, but you feel like you are there in Pandora experiencing a Na'vi rite of passage.
"It creates a new sense of immersion for guests where they really have a sense of place," said Jon Landau, executive producer of the movie "Avatar," which…