For over six years, photographer Tricia Messeroux has been recreating iconic style moments with adorable kids through a project she calls Toddlewood. Her latest photo shoot brilliantly tackles the incredible fashion at the 2017 Met Gala.
"I was excited but nervous to give the Met Gala the Toddlewood treatment," Messeroux told HuffPost. "The Met Gala is the gold standard for high fashion and creative costumes by some of the most amazing designers."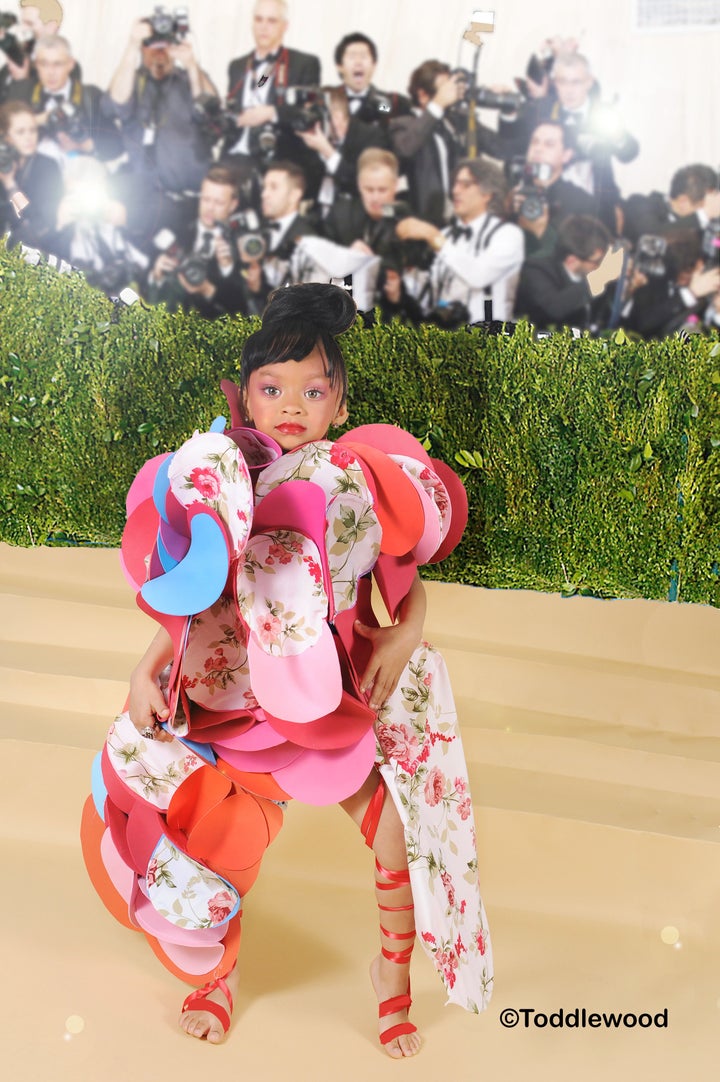 Messeroux make-up artist Shameika Simmons, hair stylist Peta-Gaye Antoine and wardrobe designers Mo Glover and Quianna Mercurius to transform a group of kids, ages 3 to 6 into the standout stars of the Met Gala red carpet.
The photographer said it took 48 hours to make the designs, and for the first time ever, she put her camera down to work on the costumes ― along with some help from Michaels craft stores and her daughters, Skylar and Sunday.