A coffee shop in North Carolina is helping its employees with disabilities ― all 40 of them ― show the world what they can do.
Bitty and Beau's Coffee opened in January 2016. Its 40 employees have a variety of intellectual and developmental disabilities including Down syndrome, autism and cerebral palsy. Some don't have a formal diagnosis. The shop, located in Wilmington, North Carolina, also has two typically-abled managers.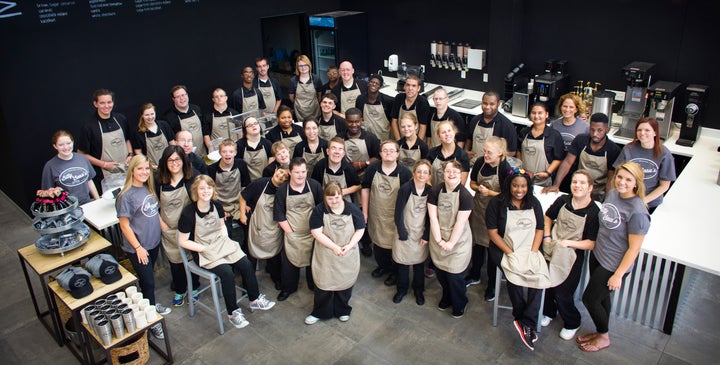 Amy Wright, who co-founded the shop with her husband, Ben Wright, had always wanted to participate in something impactful for people with disabilities, especially for her two children with Down syndrome, 7-year-old Bitty and 12-year-old Beau, who are the namesakes of the coffee shop. Amy described having two kids with Down syndrome as a "rare occurrence" that she and her husband are "so blessed" to experience.
"We say we've won the lottery twice," she told HuffPost. "That's what we like to say."
After several fundraisers, walks and concerts, Amy decided to raise more awareness about