Casey Spelman, of Indianapolis, was visiting friends in Chicago and spotted a blind man having trouble hailing a cab. Without a word, Spelman split from her friends, walked over to the man and tapped him on the shoulder.
"Do you want some help getting a cab?" Spelman asked.
"He said, 'Yeah, you sound pretty, so cabs will probably stop for you before me,'" Spelman recalled the man joking.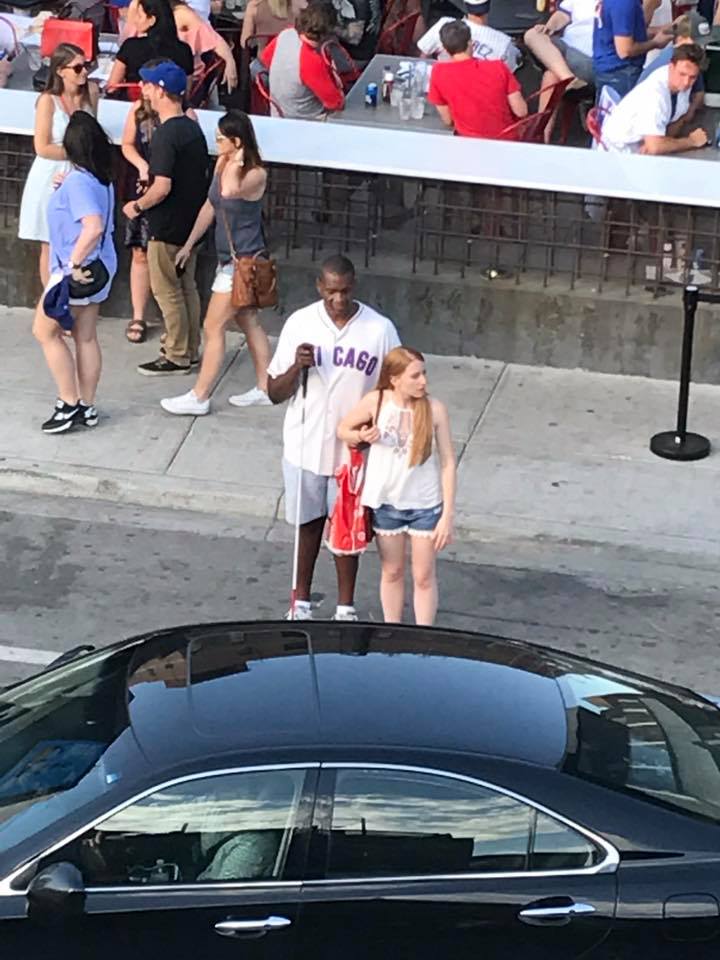 The 26-year-old didn't think anything of her act of kindness, but Ryan Hamilton, who was watching from the rooftop of a restaurant, was so touched by the kind gesture he posted pictures of the pair on Facebook, praising the woman for lending a helping hand.
"Wanted to give a shout-out to this girl," Hamilton wrote on Facebook. "No idea who she is, but we are…