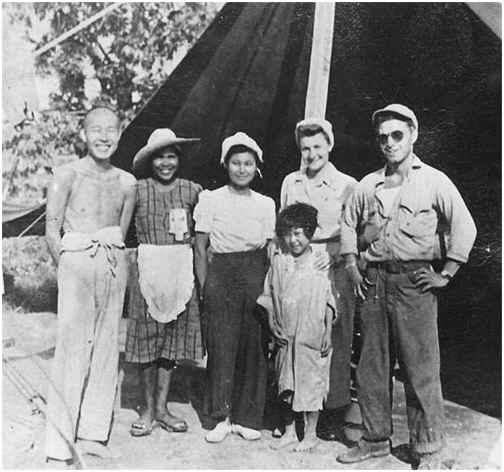 Guy Gabaldon was an untested Marine when he landed on the Pacific island of Saipan during World War II. But he decided to fight the war on his own terms, venturing alone into enemy territory and trying to convince Japanese soldiers to surrender voluntarily. In this week's episode of the Futility Closet podcast we'll follow Gabaldon's dangerous crusade and learn its surprising results.
We'll also examine Wonder Woman's erotic origins and puzzle over an elusive murderer.
Intro:
In 1955 Dodge introduced the La Femme — "the first car ever exclusively designed for the woman motorist."
In 1911 a 16-year-old English girl died when a gust of wind carried her 20 feet into the air.
Sources for our feature on Guy Gabaldon:
Guy Gabaldon, Saipan: Suicide Island, 1990.
"Diminutive WWII Hero Gabaldon Dies at 80," Associated Press, Sept. 4, 2006.
Richard Goldstein, "Guy Gabaldon, 80, Hero of Battle of Saipan, Dies," New York Times, Sept. 4, 2006.
Jocelyn Y. Stewart, "Guy Gabaldon, 80; WWII Hero Captured 1,000 Japanese on Saipan," Los…