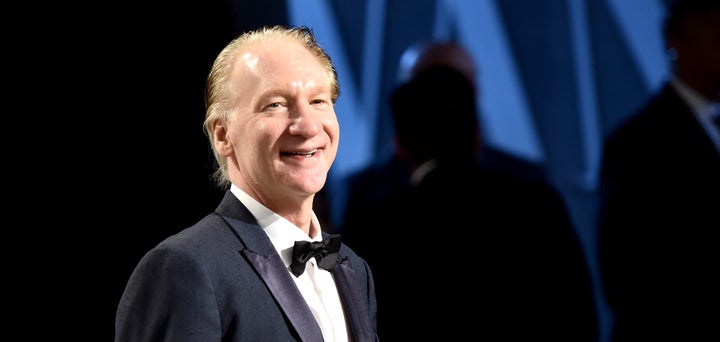 Georgetown University sociology professor and author Michael Eric Dyson will replace Sen. Al Franken (D-Minn.) on Friday's episode of "Real Time with Bill Maher" after a controversy surrounding a racial slur.
A spokesperson for Sen. Franken told HuffPost Monday that the senator would not attend, given the backlash over host Bill Maher's use of "n****r" last Friday during his show.
Dyson, who is black, tweeted a defense of Maher over the weekend, writing in a statement, "Bill's been a champion of many fights for black justice."
But the professor also condemned the host's use of the word. In the statement, Dyson wrote: "I'm emotional about this. I love Bill Maher. He's a very dear friend. But as I've made plain through the years, the n word should be reserved for black use. Period."
In an opinion piece about the controversy, The New York Times' Wesley Morris posited that "[i]t would be fascinating to see [Maher] in the next episode, if there is one, surrounded by a cast of characters who have castigated him for Friday's scandalette."
It appears that suggestion ― or something like it ― is the plan. And at this point, a majority of Maher's upcoming guests are sticking with "Real Time."
"I will be participating," former Rep. David Jolly (R-Fla.) stated in an email to HuffPost, responding directly to news, first reported here, that Franken had canceled his appearance on the show.
"Politics is the arena where hard issues are confronted, and as [Theodore Roosevelt] said, faces get a…