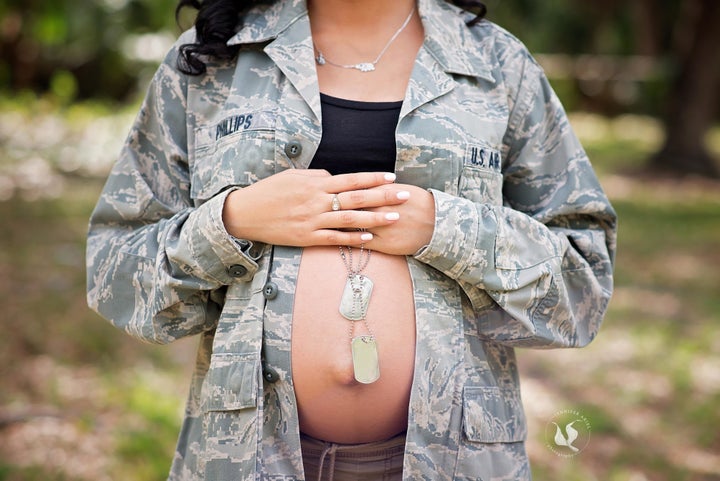 A military couple separated by deployment got the chance to reunite through photography.
Veronica and Brandon Phillips are a married couple expecting their first child together. Though Veronica is home in Florida, Brandon serves in the Air Force and is currently stationed overseas.
So when it came time to do a maternity shoot, Veronica asked photographer Jennifer McMahon of Jennifer Ariel Photography to incorporate her husband into one of the pictures. The result is stunning.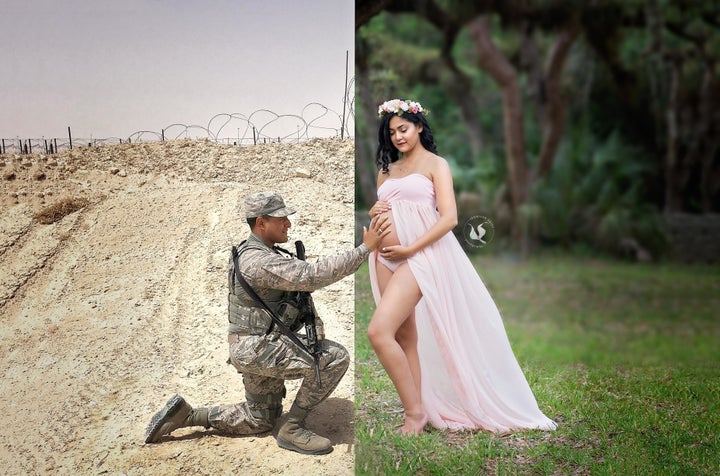 McMahon used Photoshop to put two solo shots of Veronica and Brandon together into one sweet image.
"I had seen many photos where people were Photoshopped in, and I have Photoshopped siblings together before to look like one seamless photo," McMahon told HuffPost. "After playing around with several edits for a few days and many…