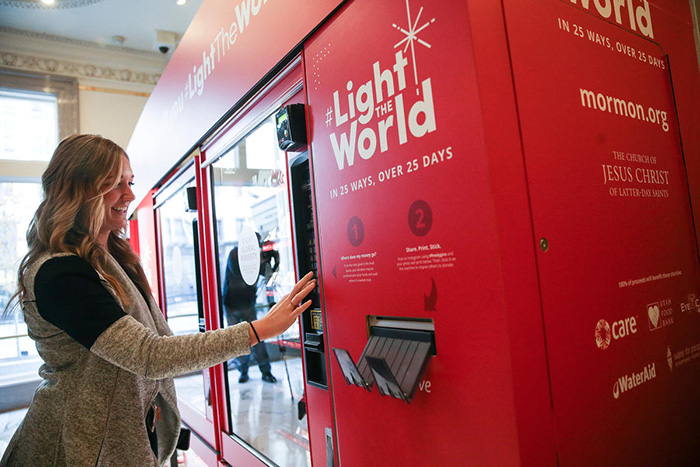 A church in Salt Lake City has created the first-of-its-kind charity vending machines.
The Church of Jesus Christ of Latter-day Saints has installed four vending machines in the corner of the Joseph Smith Memorial Building's main lobby in downtown Salt Lake.
For $75, you can donate a goat that provides milk to a family in a third world country this Christmas. For $25, you can pay for two chickens.
It's $20 for an eye exam or $5 for a pair of eyeglasses.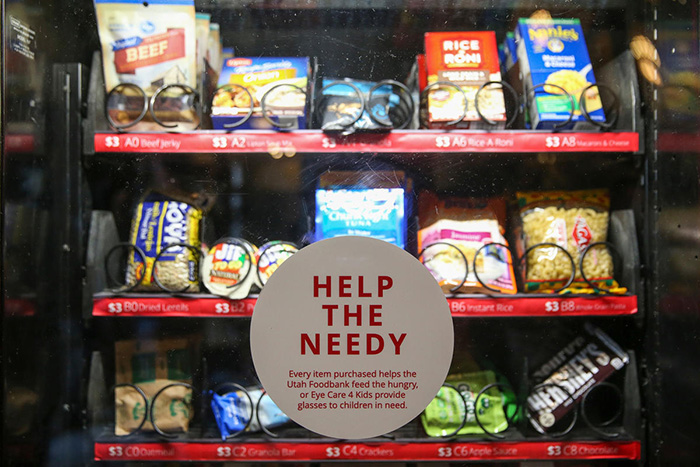 The vending machines, based on the scripture in Matthew 10:8, "Freely ye have received, freely give," are part of the church's "Light the World" initiative.
"The idea is…
As content editor, I get to do what I love everyday. Tweet, share and promote the best content our tools find on a daily basis.

I have a crazy passion for #music, #celebrity #news & #fashion! I'm always out and about on Twitter.
Latest posts by Sasha Harriet (see all)
More from Around the Web