A man is being praised online for his kindness after he helped a distraught woman who was traveling alone with two young children for the first time.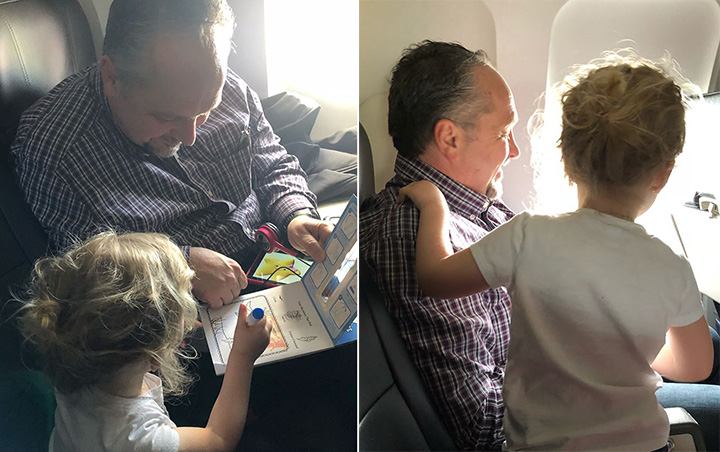 Jessica Rudeen posted the story online, along with photos, to thank the stranger for showing her the type of kindness and compassion that she's "never known from another person."
"My first flights with an infant and a toddler started out with a little panic when we boarded the plane. My 4 month old was screaming his head off because, due to a series of unexpected events, I was unable to nurse him before boarding the plane. My 3 year old, who was excited before boarding the plane, lost her nerve and began screaming and kicking 'I want to get off the plane! I don't want to go!' I honestly thought we'd get kicked off the plane. So with two kids losing their minds, I was desperately trying to calm the situation. This man reached for the baby and held him while I forced a seatbelt…
As content editor, I get to do what I love everyday. Tweet, share and promote the best content our tools find on a daily basis.

I have a crazy passion for #music, #celebrity #news & #fashion! I'm always out and about on Twitter.
Latest posts by Sasha Harriet (see all)
More from Around the Web