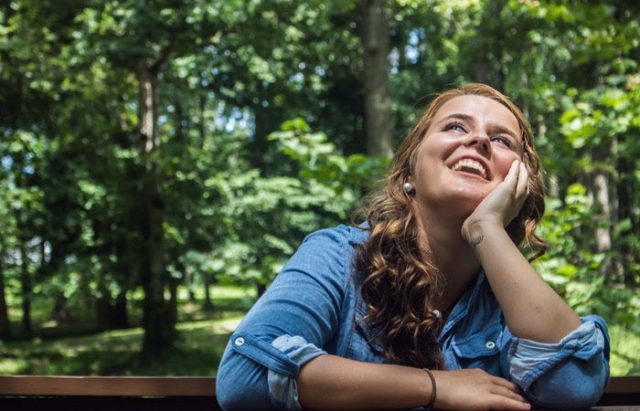 The sun is shining, your friends are over for a barbecue and the wine has mellowed your mood. With those things, it is not so hard to be happy.
Unfortunately, the sun doesn't shine every day, at least not in my place.
And as your friends get families, they won't have so much time for your barbecues anymore. And wine, well, it is both your best friend and your worst enemy. Those afterdays, remember?
There must be better ways to be happy, right?
Let me introduce you to the 3 rules for happiness. They are really quite simple but they are powerful.
Once you master these rules, you won't need sunshine or barbecues to put a smile on your face. You will be smiling even when the rain comes pouring down, when your steaks get charred on the grill or even when your friends give you the cold shoulder. You will become a peaceful warrior against unhappiness.
Life is a mystery
Life is never quite what you expect it to be. Plans have a tendency to go sideways and things usually don't turn out the way you intended them to go.
Why?
Everyone will recognize this feeling when something bad happens: Why me? Why now?
The amount of time people spend on such – honestly, quite futile – questions is immense. It must be in our human nature to want to try and understand the things life throws at us. But what a waste of time it is!
So, that's what the first rule for a happy life is about- to accept the paradoxical nature of life.
It will give you wonderful things and at the same time take something else in return. It is never what it seems, making it all so very hard to understand. Life is a paradox, self-contradictory, and often logically unacceptable. Which is why you will never find an answer to all these 'Why' questions you have.
Instead of asking all of these questions and wasting precious time, you should convince yourself to accept the paradoxical nature of life. Accept that there are things beyond your understanding. Accept that fighting this paradox is really just an exercise in futility.
Stop wasting your time and embrace the quirky nature of life. Life is messed up, so what? Laugh at it, accept it, and stop wasting your time on all these impossible-to-answer questions.
That doesn't mean you should put all your feelings away. Just don't wallow in them.
If something bad happens, say your house burns down, please shout, cry, and ask the heavens why. But do that for only five minutes. Don't get trapped and pull yourself out in time.
Bad things happen and no one knows why. Accept it and don't linger. Go on with your life and build a new house.
Keep a sense of humor
This world is full of serious people. Just take a ride on the bus and you will see all these self-absorbed faces. There hardly is any smile to be found.
From these faces, you could start thinking life is one long heavy struggle- and at times it is. Put a smile on your face and the world will already start…
More from Around the Web