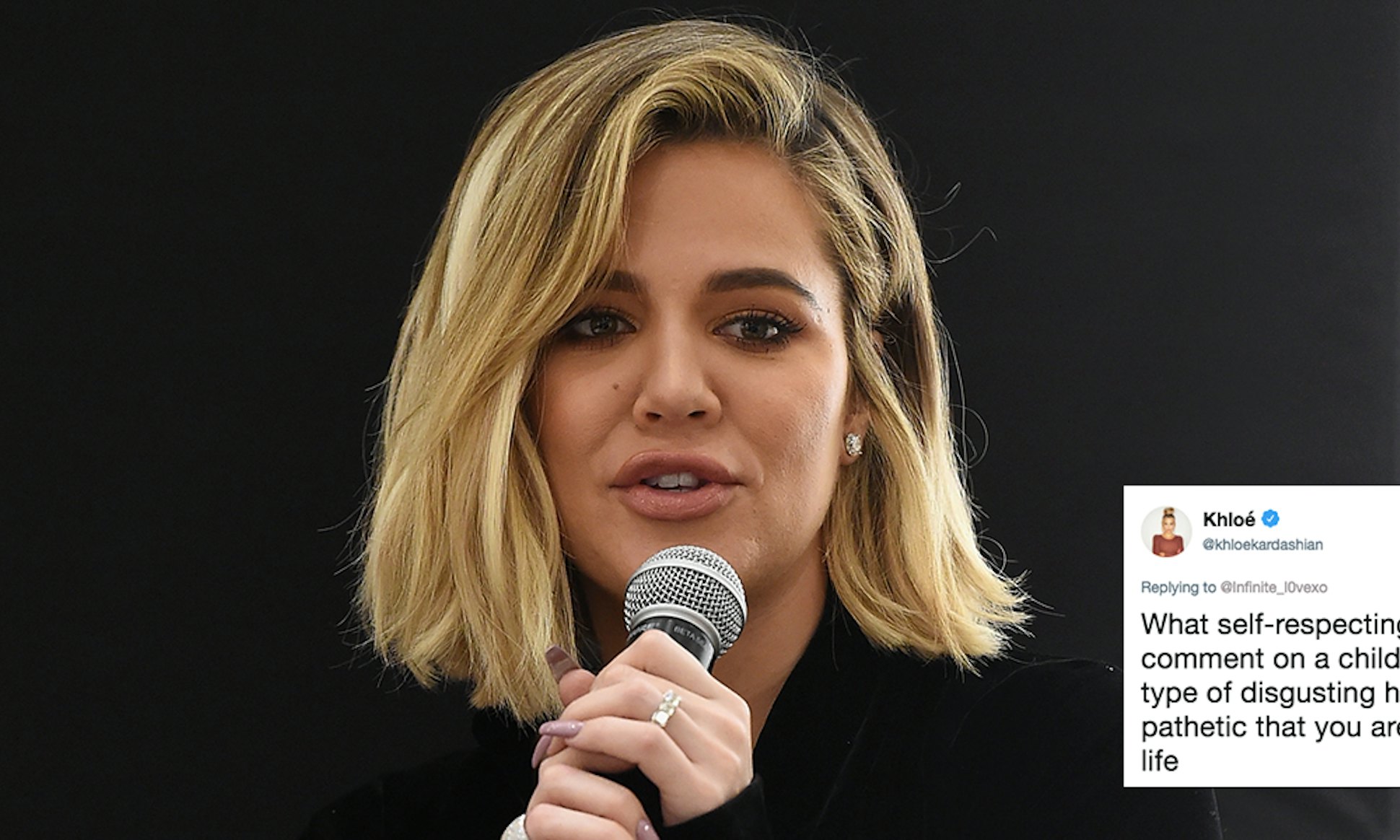 Keeping Up With The Kardashians premiered on E! more than a decade ago, and somehow, people still haven't learned not to mess with one Khloé Kardashian — or the people she loves. Early on July 7, Khloé Kardashian responded to an insult directed at Baby True on Twitter in the most perfect way. A fan had tweeted that they didn't think Khloé's daughter True Thompson was cute. After Twitter user @Infinite_l0vexo posted a now-deleted tweet in which they passed judgment on the three-month-old's appearance, Khloé posted a series of tweets in response that did not hold back.
"What self-respecting adult would even comment on a child's appearance?" she asked, "What type of disgusting human being are you? It's pathetic that you are this miserable in your life." When Twitter user @DashDolls831 agreed that "It's disgusting that people could be so vile, seriously," the clothing designer responded:
She's a loser for that. No respect for people like that. People are entitled to their own opinions and feelings but why on earth would you tweet that and if you must why would you tag me?
Fortunately, more people were team KoKo than not. @EHeirsch wrote, "Why are people such haters @khloekardashian!!? You are doing great momma. Keep doing your thing," but Khloé still wasn't done. "I just don't get why people have that much energy to actually project all of this negativity," she wondered, "That takes a lot more energy than just being kind."
It doesn't look like…
As content editor, I get to do what I love everyday. Tweet, share and promote the best content our tools find on a daily basis.

I have a crazy passion for #music, #celebrity #news & #fashion! I'm always out and about on Twitter.
Latest posts by Sasha Harriet (see all)
More from Around the Web