A near-death experience for a young couple from Colorado ended up making their love truly come alive.
"You light up my life," Isaiah Cormier said to his girlfriend, Juliette Moore.
"More than lightning?" she responded with a smile.
"More than lightning," Cormier laughed.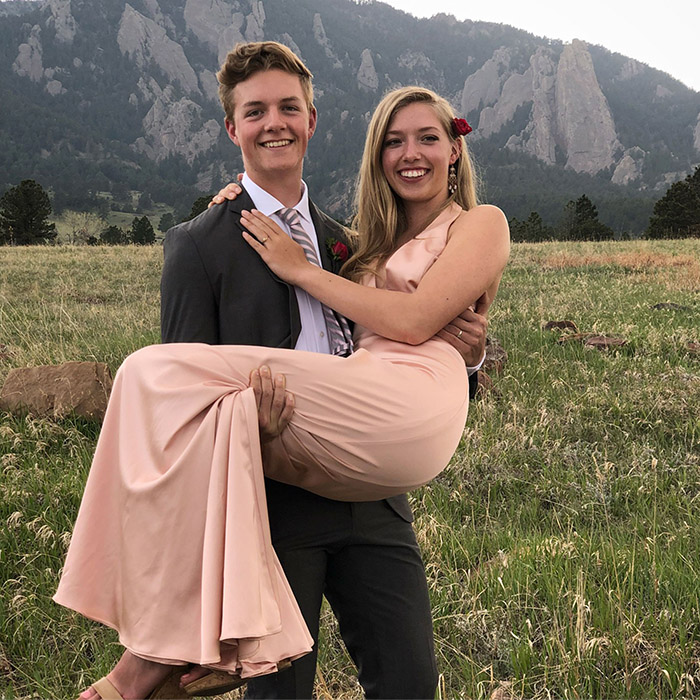 Credit: Isaiah Cormier/Instagram
The 18-year-olds were camping in Nederland, Colorado on Saturday when Cormier was struck by lightning.
Moore found her boyfriend of two years face down on the ground without a pulse.
"I rolled him over and [it was] very clear something was wrong," Moore told KVUE. "[I] checked for the heartbeat, checked for breathing, didn't see either and started chest compressions and CPR."
Moore had taken a CPR class only a month before.
"I only had to do one round, and he came back and started gasping," she explained. "And he stopped breathing again, so I gave…
As content editor, I get to do what I love everyday. Tweet, share and promote the best content our tools find on a daily basis.

I have a crazy passion for #music, #celebrity #news & #fashion! I'm always out and about on Twitter.
Latest posts by Sasha Harriet (see all)
More from Around the Web