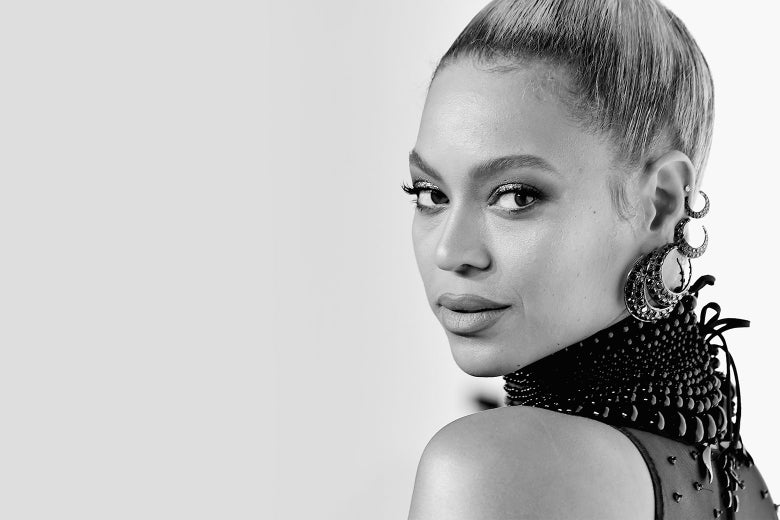 Vogue Editor-in-Chief Anna Wintour is giving Beyoncé "unprecedented" control over the magazine's important September issue, HuffPost reported this week. According to journalist Yashar Ali, the magazine signed a contract giving the singer "full control" over the cover and the interior photos of Beyoncé. She will also write her own captions, which are apparently "long-form."
Beyoncé is using that power to hire 23-year-old photographer Tyler Mitchell, making him the first black photographer to shoot a Vogue cover in the magazine's 126-year history. The news has attracted attention in part because Wintour is widely rumored to be leaving the magazine sometime after the September issue, though Vogue's parent company, Condé Nast, denies it. The imposing editor has headed the magazine since 1988 and taken on increasing power within Condé Nast. A historic September issue would be a worthy note to leave on, or so the thinking goes.
The practice of allowing a celebrity to be intimately involved in a magazine's production is not unheard of. Vogue itself turned over the 50th anniversary issue of its French edition to Salvador Dalí in 1971, a fruitful collaboration that resulted in spreads including a now-iconic image of Dalí's model muse Amanda Lear dressed as a nun, appearing to serve her own eyes on a platter.
Beyoncé's agreement with Vogue seems to be something other than a formal guest-editorship.
More commonly, however, these partnerships generate nothing more than publicity for the magazine, and groveling coverage of the celebrity and their pet projects. When Bono guest-edited an Africa-themed issue of Vanity Fair in 2007, Annie Leibowitz shot 20 (!) covers, including George Clooney, Brad Pitt, and Oprah; the features inside included "Madonna's Malawi." Wired has pulled the stunt at least eight times, including with J.J. Abrams (2009),…
As content editor, I get to do what I love everyday. Tweet, share and promote the best content our tools find on a daily basis.

I have a crazy passion for #music, #celebrity #news & #fashion! I'm always out and about on Twitter.
Latest posts by Sasha Harriet (see all)
More from Around the Web