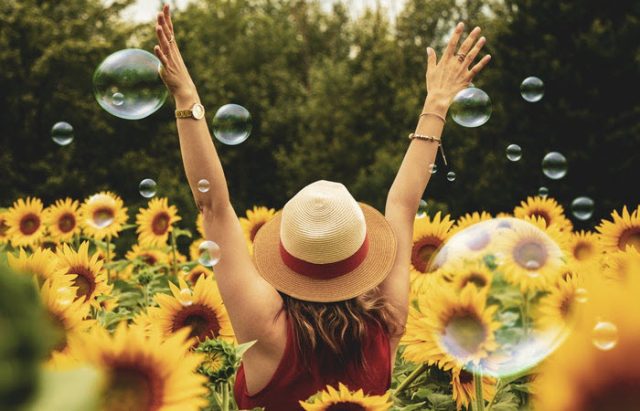 "Happiness is not something ready made. It comes from your actions."
― Dalai Lama XIV
Happiness is a state of mind. We can keep ourselves happy in every situation; we only need to make up our mind.
There are people who have a limited income and simple lifestyle and yet, they are happy. There are people who have big houses, expensive cars, loving families, stable jobs, and great health but they don't feel happy at all.
Ever wonder how the principle of happiness works?
This article can give you a clearer idea on how to find happiness within yourself.
Root Cause
Most of the time, we want others for love and approval. We continuously feel that something is lacking within ourselves and that the outside world can complete us.
If we want to be and stay happy all the time, however, it is essential that we learn to value and love ourselves. Instead of finding happiness here and there, find your confidence. Happiness comes after such 'self-care' behaviors.
Start believing that your happiness is more connected to you and your behaviors more than any other circumstances. Follow these simple yet powerful tips and start learning how to find happiness within yourself.
Decide
This step is the very first thing in learning how to find happiness within yourself.
You have to decide and you have to choose to be happy. Change your state of mind and distract it from sadness.
Define the road to happiness. Write down your meaning of joy in a diary. Keep all your senses open and try to observe triggers which lead you to any positivity. Eliminate negative thoughts by imagining something useful and write it down. Choose to believe that you can be happy.
Visualize
You must show the world that you want to be happy and will never fail in that. Convince yourself that you are on the right track to finding happiness. Visualize the best version of yourself and work for it.
Set some goals for your life that can make a difference. Such goals can tremendously help you in reaching your fullest potential. Stop ruminating and thinking about the moments and things which other people have said to let you down.
Develop
Finding…
More from Around the Web