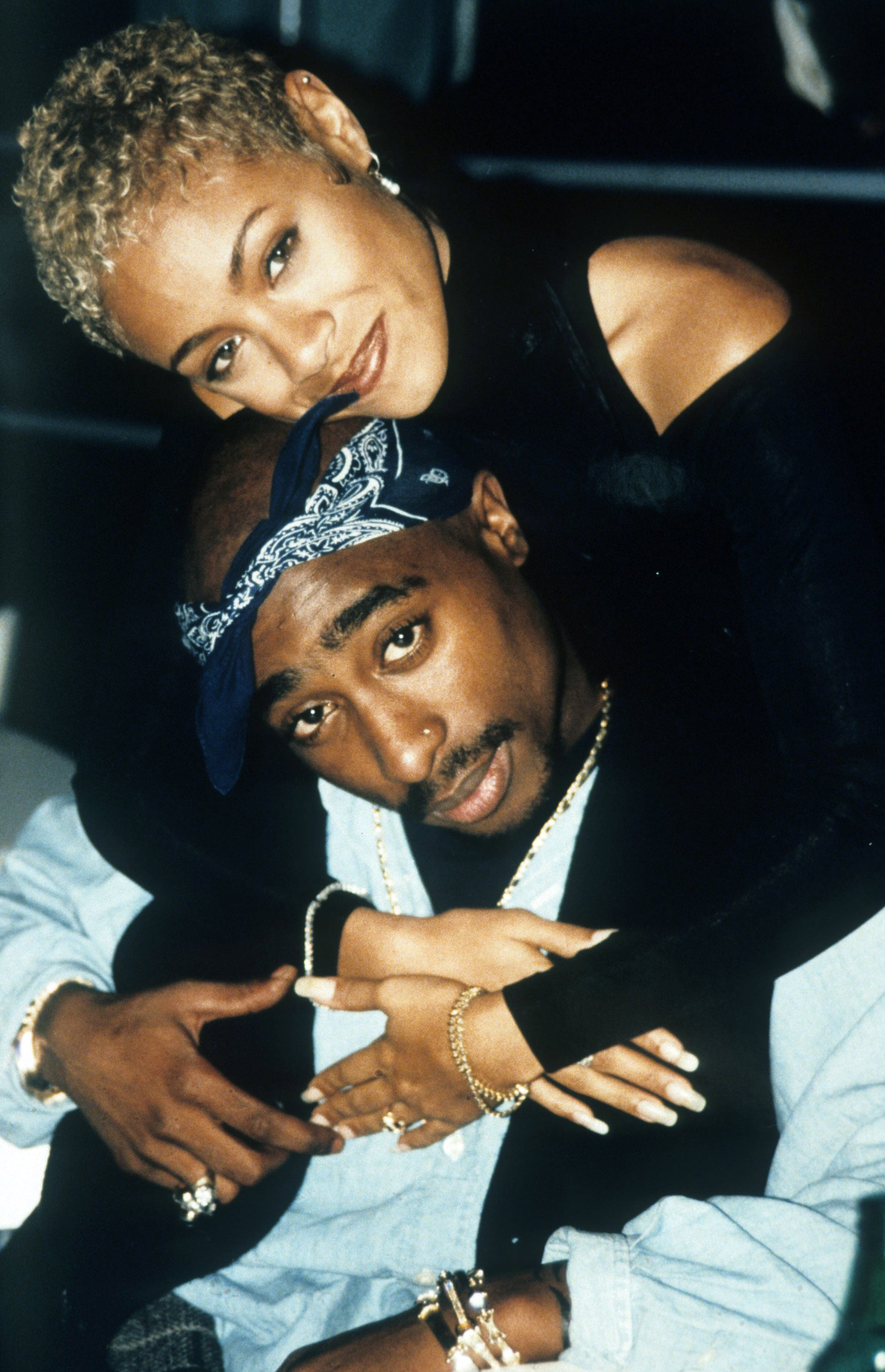 Jada Pinkett Smith celebrated her 20th wedding anniversary with Will Smith last year, but her were-they-weren't-they relationship with rapper Tupac Shakur is one that still intrigues fans, even two decades years after his tragic death.
Jada once recalled how the two first met at the Baltimore School for the Arts in Maryland, saying, "It was the first day and he came over to me and introduced himself." Jada continued, "And in high school, Pac was a little funny looking. Definitely from looking at him, wasn't necessarily the type of cat that I would even like, deal with."
According to Jada, Tupac was "like a magnet" and quickly became one of her close friends. "He was like a brother," she confessed. The actress reiterated those statements in an interview with Howard Stern in 2015, sharing how she even once tried to kiss the "Hail Mary" rapper, but discovered they were better off as just BFFs.
"You know, it's so funny because now being older, I have more of an understanding of what that was between us. When you have two young people that have very strong feelings, but there was no physical chemistry between us at all, and it wasn't even just for me — it was him too," she clarified. "There was a time when I was like, 'Just kiss me! Let's just see how this goes,' and when I tell you it had to be the most disgusting kiss…
As content editor, I get to do what I love everyday. Tweet, share and promote the best content our tools find on a daily basis.

I have a crazy passion for #music, #celebrity #news & #fashion! I'm always out and about on Twitter.
Latest posts by Sasha Harriet (see all)
More from Around the Web