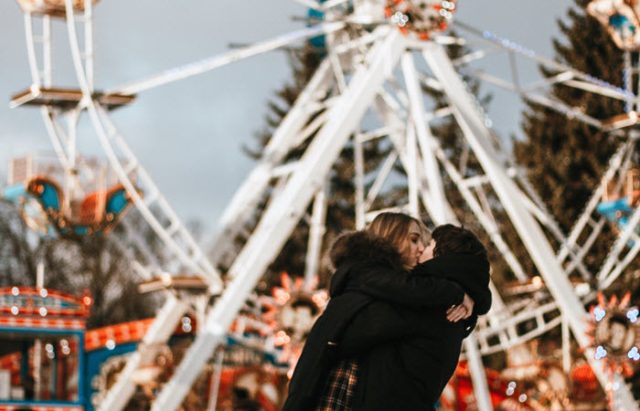 If you're lucky enough to be all loved-up this February 14th, don't be a cynic and ignore it altogether. Head out and spend a nice evening to remember with your better half.
You might roll your eyes at the thought of slow-motion embraces and drooping bouquets, but planning a unique date experience your partner will actually treasure — that's romance.
Though there are many romantic ideas for couples that would rather stay in the comfort of their own home this Valentine's Day, there are lots of options for those who are looking to dress up to celebrate.
Here are five unique Valentine's date night ideas you should totally consider:
'Memory Lane' Treasure Hunt
Arrange a trip through your relationship archives by guiding your loved one around your city. You can make pit-stops at the bars, cafes, bridges, and buildings that brought you together. If you're so inclined, hand-write clues, draw something, get poetic or even be full-on cryptic.
Once your partner has solved all the riddles, meet him in your favorite bar for a cozy drink and a spot of romantic reminiscing. This kind of date — with potential for mix-ups, belly-laugh, and a few wrong turns — should bring out the kid in both of you. It's also a brilliant chance to remember some of the best moments in your story together so far.
A Night at the Museum
What could be more romantic than strolling hand-in-hand across echoing marble floors, gazing at Renaissance art, ancient Roman artifacts or Victorian specimen jars?
Based on your partner's interests and passions, seek out an off-the-beaten-track collection to explore together. You might be able to tour the one-time home of their…
More from Around the Web