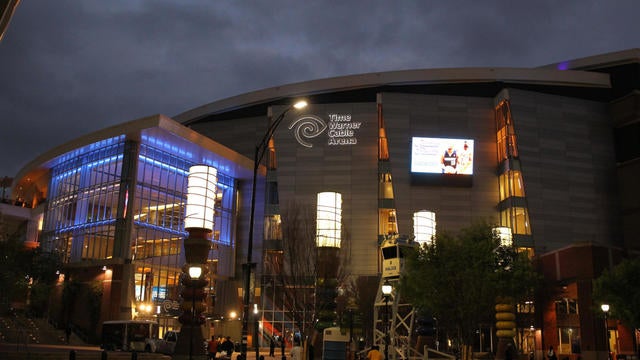 What's the feeling in Charlotte for the All-Star festivities?
NBA All Star Weekend is finally upon us, and like every year, there is no shortage of fun and action when the league's best players get together and put on a show for the fans in Charlotte. While Friday offered the All-Star Celebrity Game and Rising Stars Challenge, the true entertainment begins on Saturday night as unique skill sets will be put to the test as the Skills Competition, Three-Point Shootout and Dunk Contest take center stage.
Saturday night showcases the most events out of the entire weekend, but it's just the precursor to Sunday's big All-Star Game. The star-studded exhibition has a little bit of everything that fans enjoy about the game of basketball. Whether it's the entertainment, the eye-opening highlight plays or the game itself, there's almost always a memorable performance that occurs in the NBA's annual event.
As we brace for All-Star Saturday and Sunday's All-Star Game, here are five of the most memorable All-Star Game moments in recent years:
1. Kobe and Shaq share All-Star MVP (2009)
It had been about five years since these two superstars played together in Los Angeles, but on this night they were able share an amazing performance. Kobe led all scorers with 27 points, and Shaq (who was now a member of the Phoenix Suns) added 17 points and five rebounds in a limited 11 minutes of playing time. Though they weren't exactly best of friends, it was great to see two Lakers legends of the game reconcile and put in a great effort to entertain the fans again. After all of their successes while in Los Angeles, fans enjoyed witnessing these two on the same court one last time.
2. Shoot the ball! (2012)

With 15 seconds left in the 2012 All-Star Game, the East trailed the West 149-151, though possessed an opportunity to tie the game or take the lead. The ball was in LeBron James' hands and he had only Kobe Bryant between himself and the game-tying basket. It was Kobe guarding LeBron…
As content editor, I get to do what I love everyday. Tweet, share and promote the best content our tools find on a daily basis.

I have a crazy passion for #music, #celebrity #news & #fashion! I'm always out and about on Twitter.
Latest posts by Sasha Harriet (see all)
More from Around the Web