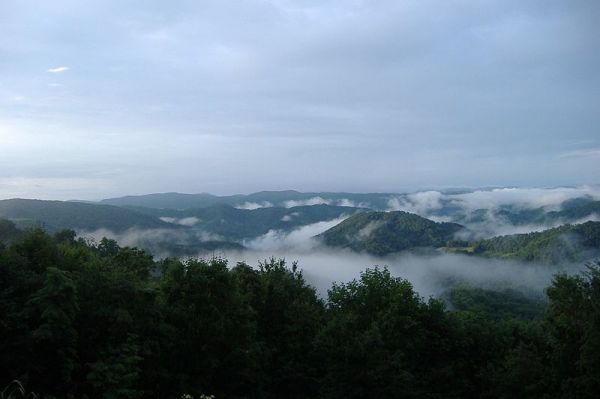 Roan Mountain, along the border of Tennessee and North Carolina, rises to 6,285 feet long its five cloud-capped peaks. There are numerous legends of the supernatural associated with the mountain, the most prevalent being the ghost choir. Since the early 1800s, people have heard etherial singing in the higher elevations, sometimes described as heavenly music and sometimes as demonic shrieking. People who live in mountainous areas know that a combination of strong wind, rocks, trees, and open spaces can produce natural music, and with a dose of imagination, it can sound like a ghost choir. But that's far from the only ghostly legend about Roan Mountain.
If the choir really is ghosts, then they would apparently not be alone on Roan Mountain, as there are other tales of spectral residents as well. One of these stories revolves around a decrepit cemetery along…
As content editor, I get to do what I love everyday. Tweet, share and promote the best content our tools find on a daily basis.

I have a crazy passion for #music, #celebrity #news & #fashion! I'm always out and about on Twitter.
Latest posts by Sasha Harriet (see all)
More from Around the Web