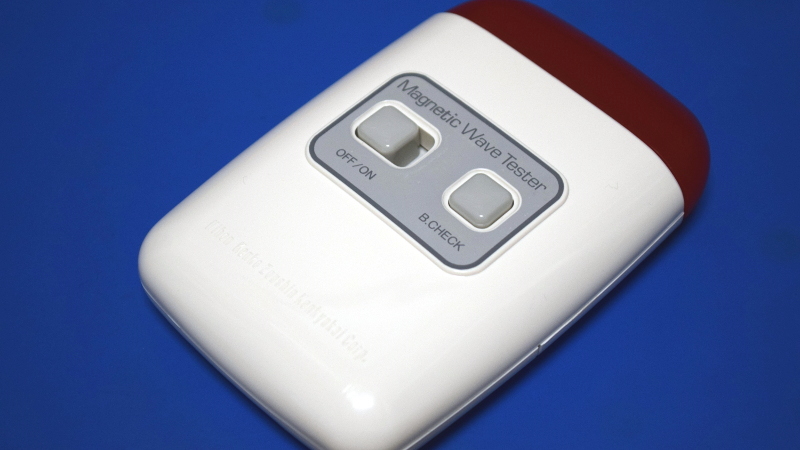 You never know what kind of wonders you'll find on eBay, especially when you have a bunch of alerts configured to go off when weird electronic devices pop up. You may even find yourself bidding on something despite not being entirely sure what it is. Perhaps you're a collector of unusual gadgets, or maybe it's because you've committed to doing monthly teardowns for the hacker blog you work for. In any event, you sometimes find yourself in possession of an oddball device that requires closer inspection.
Case in point, this "Magnetic Wave Tester" from everyone's favorite purveyor of high-end electronics, Nihon Kenko Zoushin Kenkyukai Corporation. The eBay listing said the device came from an estate sale and the seller didn't know much about it, but with just a visual inspection we can make some educated guesses. When a strong enough magnetic field is present, the top section on the device will presumably blink or light up. As it has no obvious method of sensitivity adjustment or even a display to show specific values, it appears the unit must operate like an electromagnetic canary in a coal mine: if it goes off, assume the worst.
If you're wondering what the possible use for such a gadget is, you're not the only one. I wasn't able to find much information about this device online, but the few mentions I found didn't exactly fill me with confidence. It seems two groups of people are interested in this type of "Magnetic Wave Tester": people who believe strong magnetic fields have some homeopathic properties, or those who think it will allow them to converse with ghosts. In both cases, these aren't the kind of users who want to see a microtesla readout; they want a bright blinking light to show their friends.
So without further ado, let's align our chakras, consult with the spirits, and see what your money gets you when you purchase a pocket-sized hokum detector.
Luxury Quackery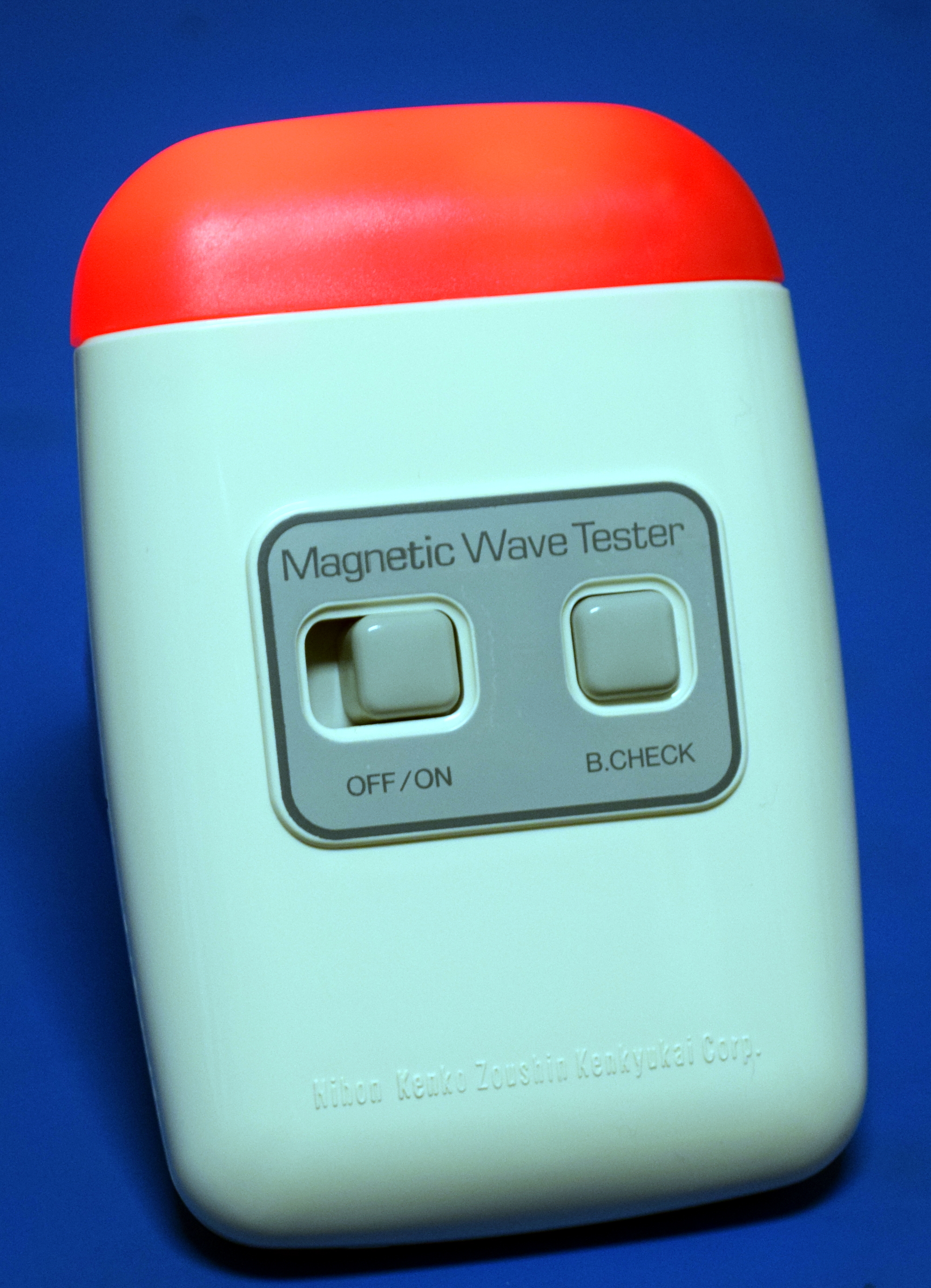 I'll say this much, the thing feels absolutely fantastic. The enclosure is thick and substantial, and the buttons have a very satisfying response. It even has a nice heft to it with the 9 V battery installed. Aesthetically it reminds me of a ladies shaver from the 1980's, but if the goal was to make it look non-threatening and vaguely medical, I suppose they hit the target. The red LED diffuser at the top is particularly nice, though I was somewhat disappointed to find the device didn't make any frantic beeping sounds when triggered.
Overall, it reminds me of the Scientology "E-Meter" we saw taken apart last year. These devices are designed to impress the user, to make them think they're operating a high-tech instrument. It's all part of the experience, and I would love to…
Exec Chairman & Founder of oneQube the leading audience development automation platfrom. Entrepreneur, top 100 most influential angel investors in social media who loves digital innovation, social media marketing. Adventure travel and fishing junkie.
Latest posts by Peter Bordes (see all)
More from Around the Web